Once more, your editorial eater; your cuisine critic; your gluttonous grader, returns with another Snackdown. And once more, Sunday Catering sent us a spread that's all about the spring awakening, that period of rebirth; welcome to Easter.
As usual, meals from Sunday Catering are meant to be shared among friends and family so unless you've plenty of Tupperware to keep the leftovers, time to open your heart and home to other people to eat with. For this round, Sunday Catering whipped up two Easter signatures (Roasted Leg of Lamb and Roasted Spring Chickens) and a side dish (Roasted Spring Vegetables).
Roasted Leg of Lamb (SGD225)
The lamb is the Australian free-range variety. It's a sizeable shank and we wished we had a sharper knife but we sawed away, doling out slices for our guests. Usually, there's a gamy smell from lamb meat (fun fact: the grass that lambs eat contributes to that unique odour) but there's none of that. Even when it's roasted with sea salt, garlic and rosemary; the seasoning isn't overpowering.
What's impressive is the doneness of the lamb. We were asked about our preference and we chose medium-rare WHICH IS THE ONLY WAY TO APPRECIATE THE TENDERNESS OF THE MEAT (we're looking at you Trump) and we actually got medium-rare lamb thanks to the slow-roasting process.
(Some of y'all are puzzled by how amazed we are when we ordered something and it comes exactly as what we asked for but in our experience, the person roasting the meat is usually is a tad overzealous with the fire. [Maybe it needed to be well-done to hide the shelf-life of the meat?])
The lamb was flavourful, with a hint of sweetness; you can eat it on its own but the accompanying House Gravy and Mint Chimichurri—the latter especially—cuts through the richness of the meat with an herby freshness.
A pair of Roasted Spring Chickens (SGD40)
These birds are smaller than we expected but they are still filling. One chicken is perfect for one guest. With a generous helping of herbs and butter, the fowl is brined, stuffed and trussed… probably to prevent them from crossing the road.
Given the tenderness of its flesh, the chickens are slow-roasted as well. The result is chickens that are cooked evenly and moist. Meant to be eaten with the House Gravy but, personally, along with the stuffing, the chickens are sufficient on their own.
Roasted Spring Vegetables (SGD18)
Look. Greens are a necessity, especially when you're faced with meat dishes. Asparagus, zucchini and bell peppers make up the dish. They are roasted and lightly dressed.
We were also gifted with other side dishes like Rosemary Roasted Potatoes; Honey Glazed Carrots; Butter Minted Peas and Honey Butter Cornbread—they are all great. Especially the Honey Butter Cornbread; stash some away for another day.
Roasted Leg of Lamb (SGD225)
Roasted Spring Vegetables (SGD18)
Roasted Spring Chicken Pair (SGD40)
If you wanna order Sunday Catering's Easter specials and other dishes to arrive at your table on Resurrection Sunday, it is best to do so by this Wednesday.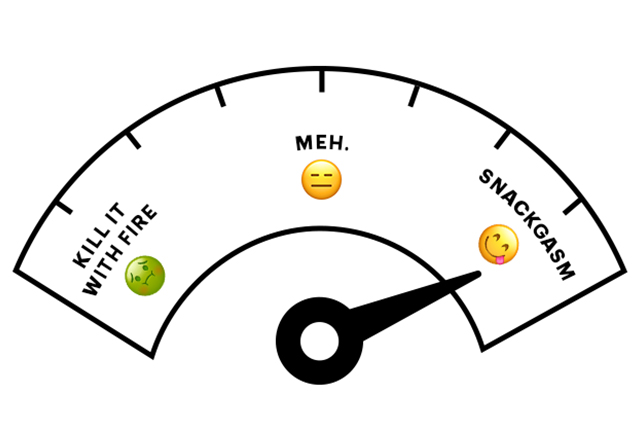 10-word review: Not something you can easily give up for Lent. Maybe.