You've probably heard of them with their explosive launch last year during Circuit Breaker. The home business famed for pioneering sourdough bombolonis that received a nuclear response? Okay we'll stop with the bad puns. It had fans playing fastest-fingers-first on the online pre-order slots then, but are levelling up this year to meet your voracious demands with a physical space and larger production kitchen.
Relax, you'll still have the nine in a box and group buys with deliveries and collection. What's special about the ample 900 sqft shop is getting to try seasonal bakes and cop a sip at the beverage bar. Unfortunately though, only on takeaway basis. You'll also get a peep at co-founder and head baker Genevieve Lee (of MasterChef Singapore 2018) zipping around working on your orders.
The whole reason why Lee started Sourbombe Artisanal Bakery was to create the conventionally overly sweet and greasy doughnuts without the nasties in the style of Italian Bombolonis and updating the recipe with her love for sourdough. All the bombs are naturally leavened and fried in 100 percent pure coconut oil so you can feel 50 percent less guilty.
Must-try
We've had sourdough replace other carb bases like in burgers where they turned out wonderfully. Here however, apart from a slightly denser texture, taste isn't vastly different from regular doughnuts. The standout and likely what everyone raves about is surely the generous custards that ooze out.
Basil Cream & Rhubarb.
Lavender Lime Mascarpone.
Basque Burnt Cheesecake.
Naturally leavened sourdough.
Of the selection, the Basil Cream & Rhubarb takes the win for us. The exclusive seasonal flavour is already unique with its herbaceous basil hint, which pairs so well with the lemon balm and tangy rhubarb compote. The Lavender Lime Mascarpone was a surprising one because lavender never fails to remind me of the toilet (I can't be the only one) but here it translated light, aromatic and balances perfectly with bright citrus lime.
The Basque Burnt Cheesecake is a commendable variation of the original; more gooey than burnt with a deliciously thick molten lava of cream cheese and blue cheese. From the simple Passionfruit & Caramelised Banana to the strong Black Sesame Peanut, it's a gloriously messy affair. We just wish they had mini bombs that we could chuck and burst in a mouthful.
What to look out for
Soy Caramel, Strawberry, Matcha Lattes.
Blueberry, Black Sesame, Hojicha Lattes.
Strawberry Rhubarb, Purple Carrot, Lychee Lemongrass Kombuchas.
There's pretty much every type of trendy drink to match. Matcha Lattes with flavoured variations? They got chu. Hojicha Lattes with flavoured variations? In-house kombuchas? Artisanal teas like Blue Pea Pandan and Dong Ding Oolong? THEY GOT CHU.
For something more classic, there's also cold brews by Asterix Coffee Co and other in-store coffees that are oat milk by default. The bakery also plans to launch a new range of experimental bakes including croissants (!) later this year. And yes, they will all be made from sourdough.
How we feel about it in a gif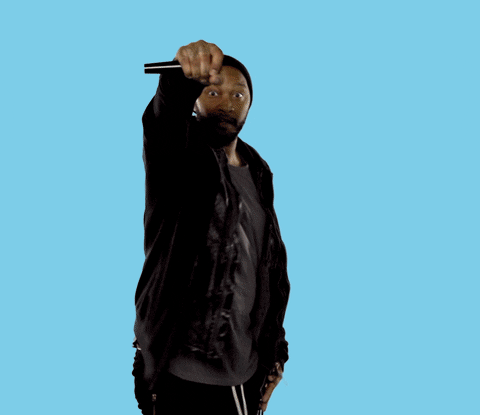 Sourbombe Artisanal Bakery is located at 9 Penang Road (Former Park Mall) #02-03, Singapore 238459.