It's February, folks. If you've only fully woken up from your slumber since Christmas 2018—who can blame you, really—it is time to be present, get your act together and stay alert. Because we're well into 2019 now. Spring is almost near and with that, a whole slate of new collections with more options suitable for this side of the equator.
This season is especially riveting for fashion geeks. There's the heavily criticised debut collection for Celine by Hedi Slimane, which includes the first menswear collection for the revamped fashion house. At the same time, Simon Porte Jacquemus will finally be releasing the full scale of his menswear debut for his eponymous label. Then of course, Louis Vuitton and Dior Men— two aesthetically different collections from two very different creative directors yet equally as eagerly anticipated.
But beyond the many firsts, it'll be remiss to look past the season's outstanding highlights. These are pieces that we've had our eyes on since first having seen them on the fashion runways in mid-2018, and then once again upon closer inspection during the spring/summer 2019 press presentations. If your resolution for 2019 was to spend less, you're in no luck.
Stay awake; there's no sense in missing out on these highlights of the season.
Eye/Loewe/Nature
Creative director Jonathan Anderson has been teasing his Instagram followers with a new Loewe collection, separate from the seasonal collections, since October of last year. Eye/Loewe/ Nature (a play of words to mean 'I Love Nature') is a newly minted permanent collection that was officially launched in January 2019. Loewe collectors would be familiar with the M/M Paris designed Eye insignia, first introduced in the fashion house's free quarterly publication, Eye/Loewe/You.
Eye/Loewe/Nature is designed for lovers of the outdoors. For a fashion house that's quite known for its leather designs, this particular collection understandably pares back on leather and instead focuses on outdoor-friendly canvas constructions. Yet in true Anderson form, every accessory is trimmed and accented with some semblance of leather.
What's curious is the use of vibrant colour that's definitely unlike traditional outdoor gear. Not for the hardcore mountain hiker; more for someone who's hiking for kicks on a Saturday morning.
Virgil Abloh's Louis Vuitton rainbow
Who could forget the polychromatic runway collection that was staged in Paris's Palais-Royal? Pieces from Virgil Abloh's debut collection for the French maison have been slowly trickling into boutiques since October 2018. But now that spring is approaching, we're getting close to the full rainbow spectrum of what was shown on the runway.
To recap, there were a lot of accessories that appeared as though they were fully constructed before being dipped in a vat of paint, Louis Vuitton holdalls crafted in PVC, and signature Louis Vuitton pieces roughened up with the addition of industrial chain—an allusion to his method of changing a classic by three percent in order to create a new interpretation.
It's the meshing of accessory and clothing that one could applaud him for. Louis Vuitton, after all, is a fashion house that's focused on accessories. Pocketed harnesses that seem to meld with ready-to-wear are some of the key pieces you'd want to cop.
Dior Men's Alyx-stamped hardware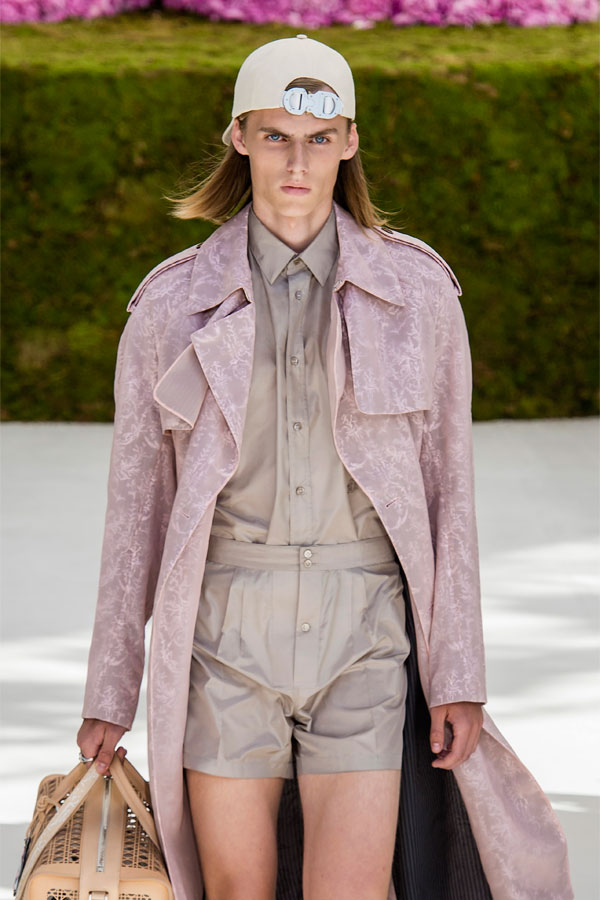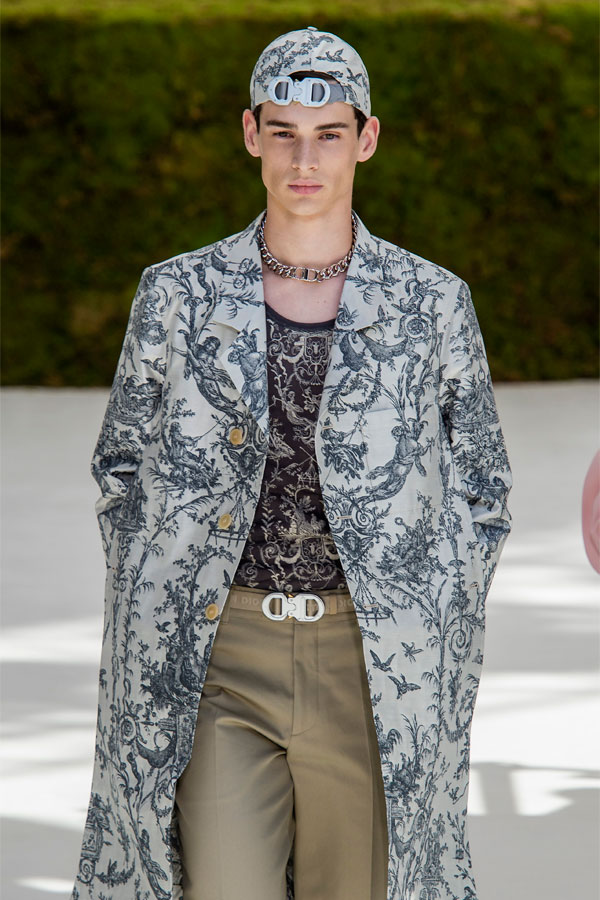 Kim Jones' first collection for Dior Men was undoubtedly beautiful and signalled a new era for the menswear line. Beyond the couture techniques, soft fabrications and that gigantic Kaws BFF structure erected in the middle of the show venue, it's the Matthew Williams of Alyx-designed hardware that really caught our eye.
One could argue that Jones's version of Christian Dior's iconic Saddle bag for men would be more desirable. The Dior Men Saddle bag iterations are most definitely impressive, but we've never wanted a piece of Alyx's instantly recognisable buckle more than we have now. There's just something about the powdery silver hardware on leather belts and caps (worn in reverse so that the buckle is in full view), juxtaposed with the collection's softer designs, that's a clear standout.
Is Bottega Veneta the new old Céline?
Maxi Cabat with top leather band.
Fro left: Maxi Cabat with top leather band, and Maxi Cabat.
From left: Maxi Cabat, and Maxi Cabat 30.
Maxi Cabat.
Maxi Cabat.
That's pretty much the consensus industry insiders and fashion fans have come to. While the upcoming spring/summer 2019 collection for Bottega Veneta has been designed in-house, creative director Daniel Lee—he presents his first collection this month—has already designed bags for the spring 2019 season.
Of the two designs from the Céline alum, it's the Maxi Cabat that you should pay close attention to. Almost like a magnified version of Bottega Veneta's classic Intrecciato bags, the Maxi Cabat employs the same signature technique but with 4cm-wide strips of contrasting leathers.The Maxi Cabat is available in three variations: a large tote in full Intrecciato, a large woven tote that's topped off with a band of smooth leather, and a smaller Intrecciato version that comes with a shoulder strap.
Is Kering Group positioning Bottega Veneta to fill the void that Phoebe Philo left at the LVMH-owned Céline? Lee's designs seem to point towards that.
Raf Simons' final Calvin Klein collection
Somehow, we all knew that this was bound to happen. Raf Simons was simply too conceptual for a mass brand like Calvin Klein. His creative helm of the brand gave us many fond fashion moments—the cast of Moonlight in a Calvin Klein Underwear campaign, a popcorn-covered runway and the most fitting tribute to Andy Warhol—but has reportedly not been financially profitable.
Simons' last gift to us all is his mishmash of Steven Spielberg's Jaws and Mike Nichols' The Graduate for spring/summer 2019. Think oversized blazers that are reminiscent of graduation robes, sleek scuba-inspired suits and Jaws graphic T-shirts.
Come to think of it, this collection does seem like a foreshadowing of his time at Calvin Klein. Simons has finally graduated, in time before the jaws of mass branding (a facet of the industry that he's not known for) completely consumes him.
Moncler Genius' second instalment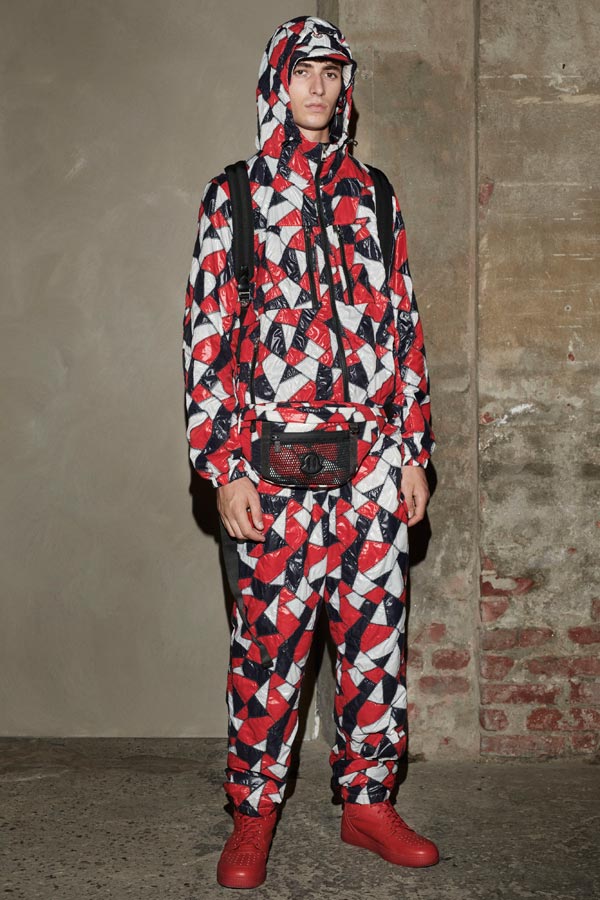 2 Moncler 1952.
2 Moncler 1952.
2 Moncler 1952.
2 Moncler 1952.
2 Moncler 1952.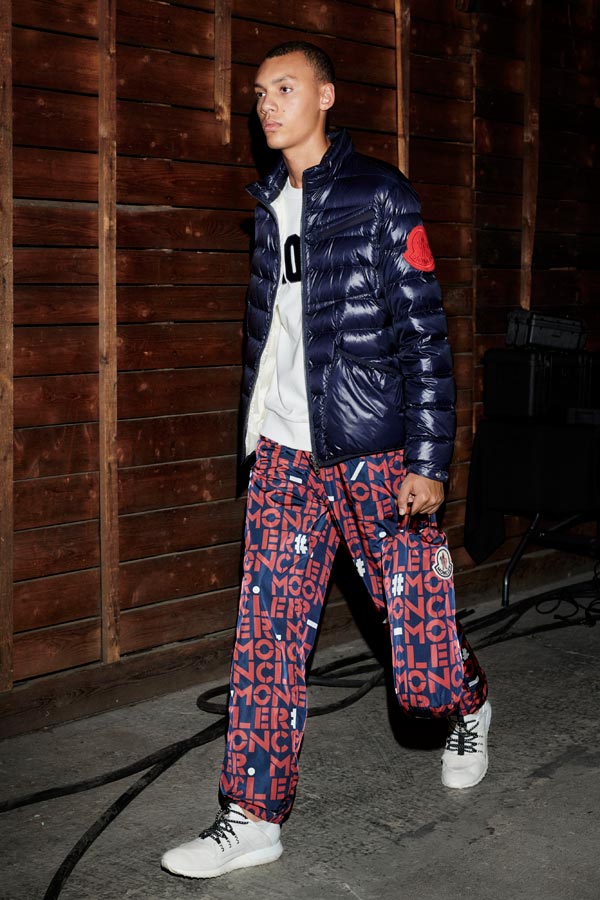 2 Moncler 1952.
2 Moncler 1952.
2 Moncler 1952.
2 Moncler 1952.
2 Moncler 1952.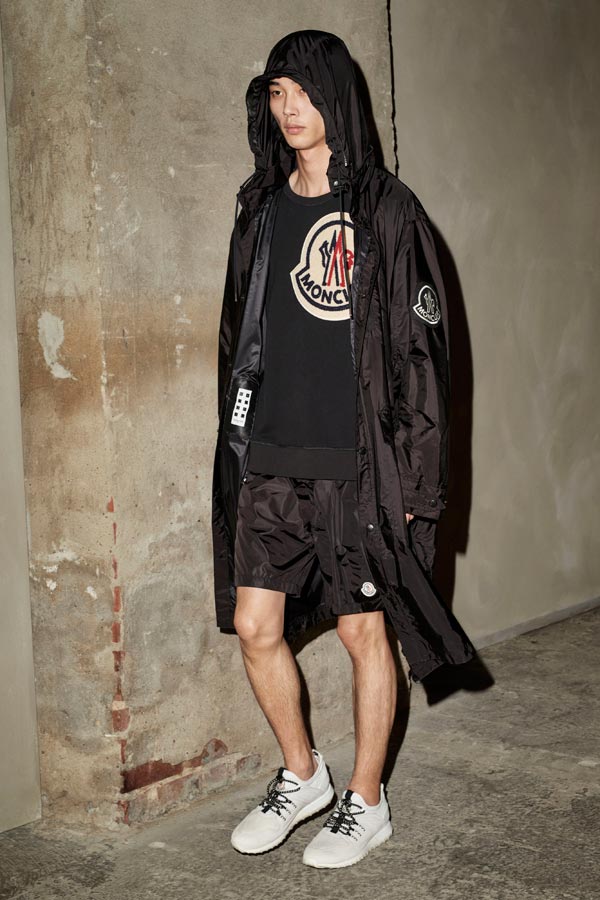 2 Moncler 1952.
2 Moncler 1952.
2 Moncler 1952.
2 Moncler 1952.
2 Moncler 1952.
2 Moncler 1952.
2 Moncler 1952.
2 Moncler 1952.
2 Moncler 1952.
2 Moncler 1952.
2 Moncler 1952.
2 Moncler 1952.
2 Moncler 1952.
2 Moncler 1952.
2 Moncler 1952.
2 Moncler 1952.
The industry-changing modus operandi that Moncler adopted last year has strengthened its status as one of the leading fashion brands of 2018. The monthly drops of new collaborative projects with the likes of Pierpaolo Piccioli of Valentino and Hiroshi Fujiwara of Fragment is an adaptation of how hype streetwear brands typically release their merchandise. Moncler Genius continues for 2019.
Kicking off the year is 5 Moncler Craig Green. The collection draws inspiration from the notions of protection and performance, so expect super technical fabrications and lightweight outerwear that resemble free-flowing kites, but all done in vibrant patterns and colours that speak to the spring and summer seasons.
The collection is then followed by 2 Moncler 1952 that's equally vibrant and, perhaps, a tad more wearable than Craig Green's exaggerated silhouettes. Moncler Genius is one of the industry's more interesting changes lately and it's expected to be just as exciting this year.
The case for small things at Prada
Prada Brique Saffiano leather bag.
Prada Brique Saffiano leather bag.
Prada Brique Saffiano leather bag.
Prada Saffiano leather shoulder bag.
We've been seeing (and championing) the use of small bags for men, for a few seasons now. For spring/summer 2019, Prada takes it a step further by highlighting small crossbody bags paired with the tiniest shorts. The latter might require regular leg days at the gym coupled with blessed genetics, but the former should be kept tabs on.
What can be placed inside a bag that's the size of a regular toiletries pouch, you ask? Well, plenty. Think of what you need daily and you'll realise that you don't necessarily need a briefcase or a tote bag when you can help it.
Available in a few variations, we especially favour the simplicity of Prada's Brique series. Each Brique bag is shaped like a mini carry-on luggage that comes with a top handle and is crafted from the house's signature Saffiano leather. The main compartment is zipped for security too. Prada's answer to giving our belongings the Marie Kondo treatment is certainly on our spring/summer 2019 wish list.
CELINE menswear arrives
There is little point in bringing up the Phoebe Philo versus Hedi Slimane battle. Slimane is here to stay. Hate it or love it, his love for skinny silhouettes, sharp shoulders and characteristically French aesthetic is back. And for fans of the fashion brand that has been clamouring for a menswear line, Slimane's designs could be a way to finally be part of the Celine gang.
Aesthetics aside, Slimane's tailoring has always been impeccable. We recommend Celine by Hedi Slimane suiting if you're figuring out what to get from the collection.
Jacquemus is relaxed and casual
When Simon Porte Jaquemus announced the launch of a menswear line, we were expecting the same combination of disparate elements—skin-tight tops paired with cleverly constructed voluminous outerwear, for example—synonymous with his womenswear designs. What was presented, however, was a collection that was based around what the designer himself would wear. Which, while not what we were hoping for, is not exactly a bad thing.
Consider the Jacquemus man as a stylish modern-day gentleman who lives in a seaside property in the south of France. The collection can be broken down to a few key pieces, namely, a printed shirt that's worn casually open, a pair of berms, fine gauge knits and a parka or two—all designed to be practical and easily adopted into your existing wardrobe.
A preview of the collection was made available exclusively through SSENSE last year, but the entire collection will be released at Jacquemus' online store soon enough. If the clothes prove to be too simple for your taste, the lanyard wallets and coin pouches might be more appealing.
Feathers, prints and everything in between
Pierpaolo Piccioli has been helming Valentino solo since Maria Grazia Chiuri went over to Christian Dior. But the creative director has proven to be a force in the fashion industry with critically acclaimed collections across menswear, womenswear and haute couture. There's a good balance of streetwear and luxury fashion that's most evident in his menswear collections; a poignant echo of the times that we're in.
We're often inundated with Valentino's studded and camouflaged accessories, so it's refreshing to see Piccioli update his range of headgear for spring/summer 2019. Every model walked down the runway with some form of bucket hat or baseball cap, with each more different than the previous one. They range from relatively simple printed bucket hats to more complex embroidered pieces affixed with feathers, and even crocheted bucket hats.
We're not certain if every iteration will be made available for sale, but if they are, they would probably fetch quite a sum. Yet, if your head needs protection from the summer heat, look no further.
Nike Air Max 720
It's difficult to look forward to new sneaker drops, mainly because they tend to be announced at the very last minute. That's the hype culture, isn't it? Nike, however, has been teasing the release of the Nike Air Max 720 since September 2018—that's relatively way in advance.
The 720 is made using more than 75 percent recycled manufacturing waste, and provides the most bounce and comfort among any other Air Max shoes thanks partly to its 3cm-high Air unit. A shoe that makes you appear slightly taller and designed to make every step comfortable? Sign us up.
For more stories like this, subscribe to Esquire Singapore.