Repeat after me: There is no such thing as an abysmal modern car. Advances in materials and manufacturing technology have seen to it that even the worst car you can think of is at least somewhat decent.
In that it'll (probably) start when you want it to and it (probably) won't die on you at an inopportune moment.
That said, while the floor for automotive standards has been raised dramatically in the past decade or so, that's also meant it's more difficult to pick out the truly exceptional ones.
Step away from the horsepower and tech and what are you left with? I always maintain that the best cars are the ones that feel special even when driving at 30km/h.
On the other hand, I'd also like to say none of the three 'worst' cars of 2018 are bad, as such. In fact, they're more than decent, just a little, well, disappointing.
That's enough prattle for now, onto the list!
The best cars of 2018
BMW M5
On paper, at least, the BMW M5, the sixth outing of an illustrious line of super saloons stretching back to 1985, should be rubbish, crushing 600hp power output aside. A piped-in soundtrack, no option for a manual gearbox (it only has an eight-speed automatic) and perhaps most galling of all, this is the first M5 in history to have all-wheel-drive.
But by golly, does it all work. A 0-100km/h time of 3.4 seconds—a full second quicker than before, no doubt a factor of the new all-wheel-drive system, and extra 40hp—is ludicrous by any measure, but even more so when the car doing it is a big, seemingly innocuous four-door saloon.
More importantly, unlike its predecessor, which felt contrived and decidedly overweight, the new M5 has the pace, agility and composure to keep up with true exotic supercars. In short, mirroring the remit of its progenitor, the E28-generation model. The M5 is back to its beastly best.
Hyundai Ioniq Electric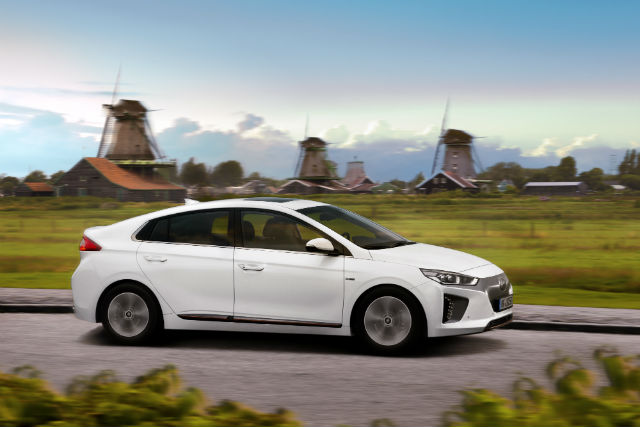 My first Hyundai encounter was with my grandfather's first-generation Hyundai Excel back in the late 1980s and it was a pretty dismal thing.
If you told me then that 30 years down the road, Hyundai would start making decent cars, to say nothing of electric cars, I would've laughed. But the Ioniq electric is more than decent, it's really, really good.
But anyway, the Ioniq electric is my top pick for 2018 simply because of how comprehensively engineered it feels, mostly down to its small, thoughtful features. The wireless charging dock for your phone is a vertical slot in the centre tunnel, an ingenious space-saver and a way to accommodate phones of all sizes.
Plus, three huge bars light up on the dashboard while the car is charging to show you the battery's charge status at a glance without you having to unlock the car. Genius.
Renault Megane RS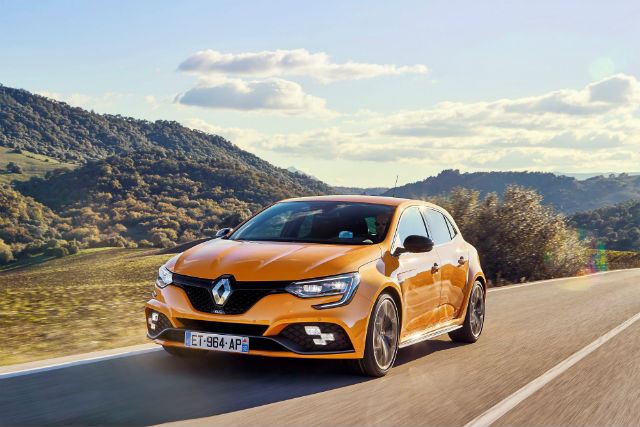 The Volkswagen Golf GTI may hog the headlines when it comes to hot hatchbacks, but for some enthusiasts, the Renault Megane RS is the one to beat for sheer entertainment value and driver engagement.
French black magic suspension tuning saw to it that the Megane RS was blessed with the sort of poise and balance usually the sole purview of million-dollar exotics and this latest offering is no different.
The new Megane RS also adds a host of items that should see it broaden its appeal beyond its core audience of rabid, committed enthusiasts. A six-speed dual-clutch automatic gearbox is now on offer, alongside the traditional three-pedal manual transmission. And a vertical, tablet-style touchscreen infotainment system with bright, vivid graphics.
Better equipped and more appealing to more people than ever before, but crucially, the Megane RS is still as rewarding to drive as it ever was. And that is no mean feat.
The most disappointing cars of 2018
BMW X2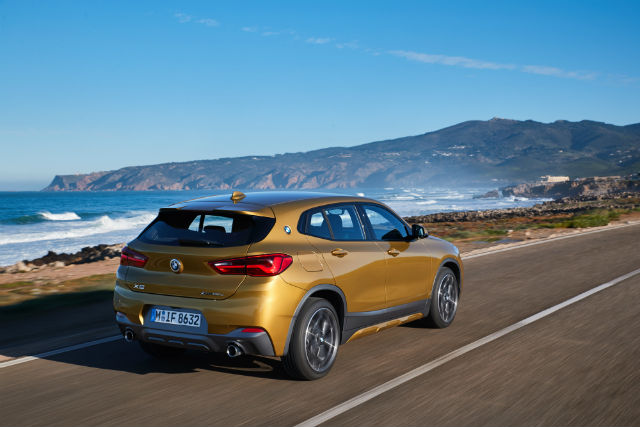 If we only had one thing to pick at with the BMW X2, it certainly wouldn't be the way it looks. Smartly styled within and without, dynamically capable plus with an attractive price tag, the X2 should be a winner. Except that it isn't.
The price you pay for that dynamic capability is that its ride quality is, um, how can I put this delicately… not great. Those beautiful 19-inch wheels that add so much to this compact SUV's sporty vibe? Yeah, they make the ride almost unbearably harsh and the jitter and patter is so constant, it's infuriating.
Porsche 911T
The 911T is not terrible by any stretch of the imagination, but disappointing mainly because there really isn't a point to it. Like, do we really need yet another 911 variant to go along with the 20-odd on sale today?
The new 911T claims to offer a pared-back, purist experience that harkens back the original 911T from 50 years ago, but it's really just an options pack for a base model Carrera that doesn't significantly alter the experience.
And one that Zuffenhausen has seen fit to bestow a separate model badge. To quote the once popular, now defunct meme: "y tho?"
Jaguar E-Pace
I'm not the sort of rabid purist that hates compact SUVs on principle ("get a damn regular hatchback and get off my lawn"). For instance, I can admit the Porsche Macan is amazing, but the Jaguar E-Pace, not so much.
The E-Pace matches the F-Type sports car for track width (the space between its wheels), which means it handles corners with supreme confidence, but this also means that, in spite of its relatively short length, it's remarkably unwieldy in tight spaces. The E-Pace gives the impression of driving a cube, and that's not a good thing.