Audi e-tron
Actually, we tell a lie. We've just driven Audi's first mass production electric car in Abu Dhabi. So look out for a full review coming up real soon. And we really can't wait for it to drop here in the third quarter of 2019. As you can probably tell, we really, really like it. The e-tron is quiet and zippy with a stunning, upmarket interior.
A pair of electric motors at each axle sends a total of 300kW (a little over 400hp) to the road, and since it's electric, every single newton metre (665, to be exact) is available virtually instantaneously.
But the most remarkable thing about it is how intuitive it is. Unlike some electric cars that have a bit of a learning curve to overcome (usually from the over-aggressive regenerative braking), the e-tron works and drives like any other Audi. Which we assume was no easy task for its engineers, or getting its coefficient of drag down to 0.27, one of the reasons why it can claim a range of 400km or so.
If there's one thing we didn't like about it, it looks a little, well, bland—like any other mid-sized crossovery SUV thing. Aside from a (mostly) blanked-out grille, lack of tailpipes and discreet e-tron badges on the front fenders, there's not a lot to suggest this is possibly the most advanced car Audi has in its lineup at the moment.
BMW 3 Series
Let's not beat about the bush here: the last 3 Series, along with pretty much any last-generation BMW, was a bit rubbish. Porky, wallowy and with an over-reliance on chassis trickery to plaster over any dynamic cracks.
But if the current-generation 7 Series and 5 Series (plus its lunatic brother, the M5) is anything to go by, the upcoming 3 Series should be a cracking drive, a sparkling return to form for a brand that once prided itself on excellent driving dynamics.
It will also come packed with tech, including a brand-new iDrive infotainment system with a Siri-style assistant (activated by saying "Hey BMW"), all-LED headlights and a digital 'key' that allows you to enter/start the car with your phone.
It remains to be seen if the seventh-generation 3 Series will recapture the magic of the model from the 1990s, but given BMW's current run of form, it'll take a brave person indeed to bet against it.
Lexus UX
Speaking of resurgent carmakers, there's Lexus. The last couple of Lexii we drove—namely, the LC grand tourer and LS limousine—have been nothing short of excellent. The Lexus hallmarks of bulletproof build quality and refinement were all there, but two new ingredients have been added to the Lexus formula: smart design and good handling.
All in an attempt to shift the average age of its buyers downwards, and to gain a slice of that tasty, tasty pie that is the compact SUV market. Buyers in the US are lapping up SUVs of any stripe, and since that's Lexus' biggest market, it's no surprise Lexus is launching the UX. What's more surprising is how it's taken the carmaker so long to do so.
Well, better late than never, as they say. And crucially, Lexus have avoided merely doing a reskin of the Toyota C-HR (it did so the last time with the CT, which was essentially a tarted-up Prius), with which the UX shares common mechanical underpinnings.
Where the C-HR comes with a turbocharged 1.2-litre engine, the UX has a turbocharged 2-litre motor (augmented by electric motors in hybrid guise), which should help the baby Lexus hustle somewhat. A local launch is slated for next month at the Singapore Motor Show.
Mercedes-Benz EQC
As with the Audi e-tron, an all-electric model from Mercedes-Benz has been awhile in coming. Whether it's down to a big carmaker exercising prudence and wanting to get it absolutely right, or whether the Dieselgate scandal has forced brands to fast-track their electrification plans is open to debate, however.
So, then EQC, then. Like the Audi e-tron, it has a pair of electric motors driving front and rear axles that produces 300kW (a little over 400hp) and it boasts a range of 450km. Though that range, it has to be said, was based on old NEDC testing protocols. Mercedes-Benz hasn't yet released figures using the new WLTP test procedures, unfortunately.
But if you were looking to zip around Singapore in the three-pointed star's first-ever electric car (its first proper one anyway, not an experimental vehicle, prototype or limited-run model), you might have to wait.
The earliest it'll get here is around this time next year, if not the early part of 2020. Which is just as well, we suppose, since SP Group is set to ready around 1,000 quick-charging stations by that time.
Porsche 911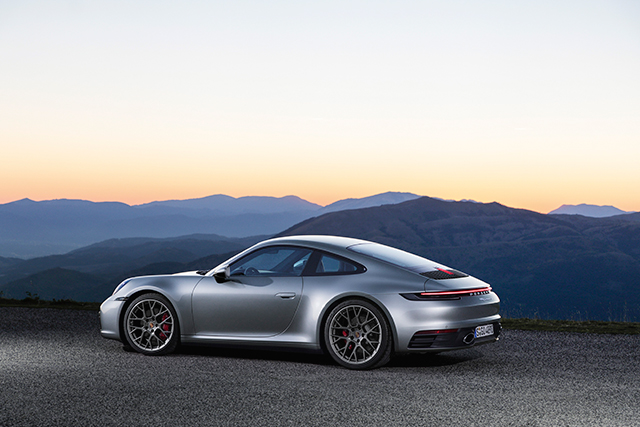 Rejoice, ye multitudes. There's a new Porsche 911 in town—the eighth generation of what is arguably the world's most recognisable sports car, a model that's been in continuous production since 1963.
Changes to the new 911 are, as you might expect, evolutionary. Its bonnet has a more squared-off profile and has a larger central recess, design features that reference 911s from the 1970s. The rear bumper also has room for larger exhaust pipes and a central light bar bisects the car horizontally.
Oh, and all 911s now come with a widebody as standard, if that sort of thing matters to you. And a new 3-litre flat-six motor with 450hp in the Carrera S models. It only has 30hp more, but under-the-bonnet (ha, see what we did there) tweaks to the motor and a new eight-speed dual-clutch gearbox should see the new 911 deliver that power with more smoothness than before.
In the fullness of time, we expect the launch variants, the Carrera S and the all-wheel-drive Carrera 4S will be joined by a dizzying number of 911 sub-models (there are 24 today) up to and including the fire-breathing, widowmaking GT variants.
Toyota Supra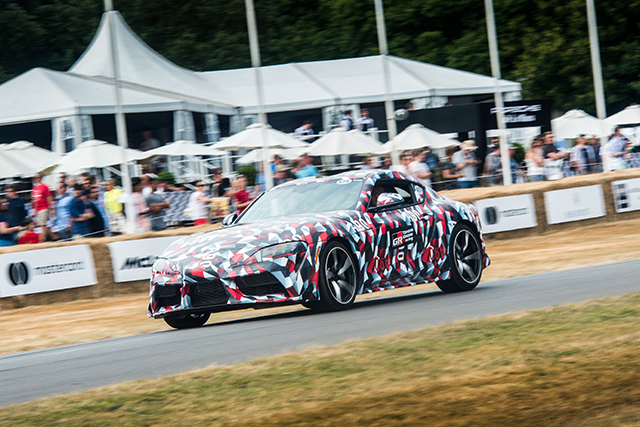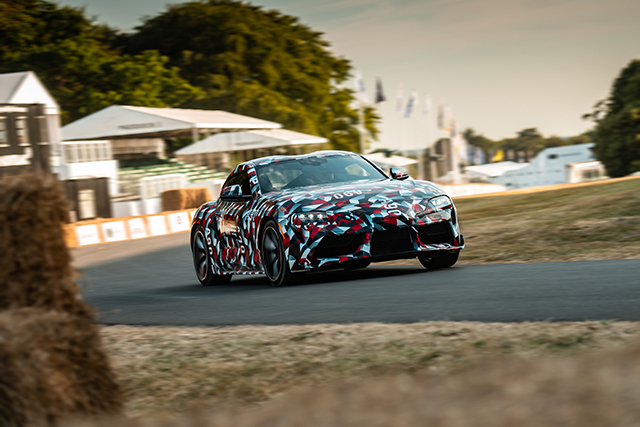 As far back as 2007, Toyota has teased the return of the beloved Supra badge. Naturally, this got fanboys frothing at the mouth with anticipation, given that there was a noticeable cult sports car-shaped void in the Toyota lineup ever since the last model bowed out in 2002.
But after years of waiting with nothing much to show for it aside from several intellectual property filings and pie-in-the-sky concept cars, fans were beginning to think a new Supra would never materialise. This was starting to look more and more like Half-Life 3.
Several years back, the hype train was running at full steam again when rumours starting going around that there would indeed be a new Supra, co-engineered with the BMW Z4 roadster. And yes, a turbocharged inline-six motor will power it, as is right and proper.
As for when exactly it'll reach the eager paws of buyers, that's a bigger question. It's set to make a debut in production form at the Detroit Auto Show in January 2019, so the earliest we can expect it is at the end of next year.