These two years just past have been tremendously kind to petrolheads. Particularly if you've been looking for an investment car.
We've seen a slew of increasingly mad hypercars in the form of the Mercedes-AMG Project One , the Aston Martin Valkyrie, McLaren Senna and Bugatti Divo.
But while all the above, plus a slew of others from independent manufacturers such as Apollo, Brabham and Rimac are seriously impressive, they're not exactly roadgoing race cars.
This is in spite of the serious racing tech most of them are packing. For example, the Mercedes-AMG Project One, uses a V6 engine lifted directly from Lewis Hamilton's 2016 Formula One car (you'll see him at the Marina Bay Circuit this weekend at the Singapore Grand Prix 2018, along with Jay Chou) and the Aston Martin Valkyrie having design input from the legendary Adrian Newey, Red Bull Racing's chief technical officer.
Again, race car-inspired tech is impressive, but it doesn't make said car it's equipped on a roadgoing race car. That honour belongs to the mythical homologation special, something confined to the automotive history books, like leaded petrol and pop-up headlights.
You see, back in the day, many race series (we always thought the plural should be serii, but anyway) compelled manufacturers to build a certain number of road-legal examples in order for the race car to compete.
The legendary race cars that were homologated naturally gave rise to some legendary road cars.
Here are some of our favourites.
Ferrari 250 GTO (1962)
The fact the Ferrari 250 GTO is a homologation special is already evident in its name: Gran Turismo Omologato, or Grand Touring Homologated in plain English.
In the early 1960s, Enzo Ferrari, Il Commendatore, wanted a car to go racing under Group 3 regulations. To do so, he had to build 100 roadgoing cars—actually, just 36 were produced, but that's another story—and so the 250 GTO was born.
In more evidence of the 250 GTO being a car expressly built to satisfy homologation requirements for racing, it had an interior stripped bare of non-essentials. Said non-essentials included frippery such as the speedometer and carpets.
The 250 GTO would set the template for GTOs to come—the 288 GTO of 1984 and the 599 GTO of 2010. The 250 GTO, in the fullness of time would also set the record for most expensive car ever sold at auction, with it going for US$48.4 million in August 2018.
BMW 3.0 CSL (1972)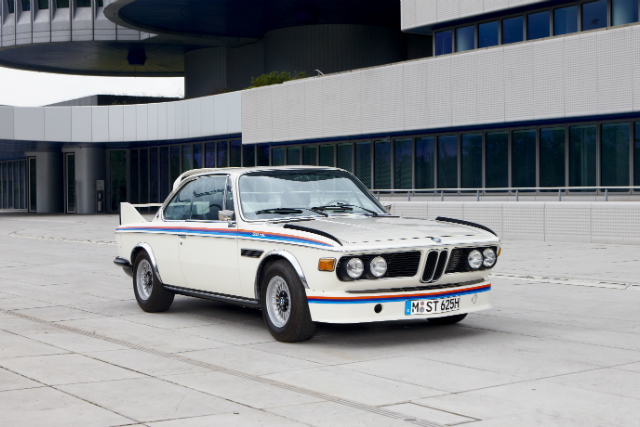 Compared to the other cars on this list, the BMW 3.0 CSL is as common as muck. A total of 1,265 of them were built in order to homologate the car for racing in the European Touring Car Championship.
Quickly earning the nickname 'Batmobile', owing to its outlandish aerodynamic kit that included a ground-scraping front spoiler and enormous rear wing, the roadgoing 3.0 CSL bore a striking resemblance to the race car, sans sponsors' decals.
Funny that, because it in fact kind of was. Thinner steel was used to construct its chassis, some panels were made of aluminium, it had minimal sound deadening material and plastic was used for its windows.
It also has the distinction of being the first car BMW's then-fledgling motorsport department worked on. You might know that department quite well, they're known these days as BMW M.
Audi Sport Quattro (1984)
Picking out the best Group B rally car is a lot like asking which of your children is your favourite one. Largely because the golden age of rallying saw manufacturers being given virtually carte blanche to create the most insane machines they could.
This proved to be a recipe for disaster and after a rash of spectator and driver deaths, Group B was outlawed in 1986, but not before giving us some amazing homologation specials, including the Audi Sport Quattro.
Nominally similar to the regular Quattro, the Sport Quattro was shorter and lighter, with carbon-kevlar body panels. Space-age tech for the time, considering how the material was only first used in Formula One several years prior.
With only 224 examples produced, the Sport Quattro cost 203,850 marks when it was new. If you need to put that number into context, a Porsche 911 Turbo of the day cost around 100,000 marks and a VW Golf about 15,000 marks.
Mercedes-Benz CLK GTR (1998)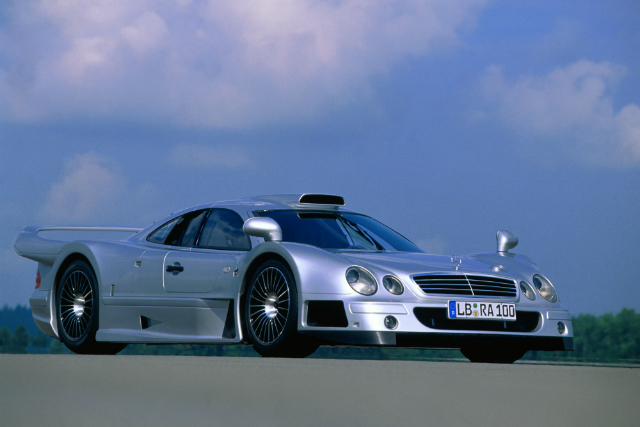 The Mercedes-Benz CLK GTR (of which there are 20 coupes and five open-top roadsters) is a road car, though only in the loosest sense of the word.
But while it wears licence plates, has functional turn signals, leather seats, a stereo and air conditioning, allowing it to adhere to road legality in the letter of the law, it certainly doesn't in spirit.
Mercedes-Benz says the CLK GTR provides an "authentic racing feel for both driver and passenger", along with it having a "compact cockpit". Which we all know is carmaker code for cramped, noisy and has kidney-rearranging suspension.
Not that it matters, though, because if you could afford the US$1.5 million Mercedes-Benz wanted for the CLK GTR in 1998, you probably would also have enough left in the bank account to take out a separate insurance policy for your spine.
Incidentally, while the CLK GTR might wear a CLK badge, the only similarities it has with the compact two-door Mercedes-Benz was selling at the time was its headlight cluster, instrument gauges, grille and bootlid badge.