It's rather well-known that the luxury of travel isn't one that many have, and thus it brings about the need to deeply appreciate each and every experience you have outside your homes. The great Anthony Bourdain once said: "Travel changes you. As you move through this life and this world you change things slightly, you leave marks behind, however small. And in return, life — and travel — leaves marks on you." While most of us have been rejoicing at the return of travel around the world post a very trying two to three years amid a global pandemic, many have been rethinking the way they want to experience life, and other parts of the world.
Enter Quintessentially, the world's original and market-leading luxury lifestyle management consultancy that offers a range of concierge and lifestyle management services designed to meet the needs of founders, entrepreneurs, executives and wealth creators. Understanding the demands of their Southeast Asian members and the impact Singapore has as an economic hub (some 13% of Singapore's population are expected to become millionaires by 2030!) within the region, Quintessentially's CEO, Darren Ellis, and his team have since planted their roots for a hub in Singapore as of last month.
The charming Darren tells us all about what sparked the idea for a Southeast Asia hub, a trip he took with his family to the Amazon that he'll never forget, and what's next.
---
ESQUIRE: Congratulations on the opening of Quintessentially's Southeast Asian hub! How are you feeling?
DARREN ELLIS (DE): Really excited. Before I got here, I thought that Singapore was kind of the a great place to have a new hub, having been here for three days and met some of our existing members. I mean, I just think the opportunity is even bigger than I thought it was. Our membership base before we've even got here, has doubled in the last three months, and that's incredible.
ESQ: I'm going to toss you a quick challenge. How would you describe Quintessentially in a sentence?
DE: I would say to you, the ultimate and original lifestyle company.
ESQ: What was the potential you saw in Singapore as a hub for the Southeast Asian region?
DE: The really important thing here, is that what we call a hub is a subsidiary company. So it's not a franchise or anything like that. It's like having a main base here. And at the moment, we essentially have bases in Los Angeles, New York, London, Dubai, Hong Kong. So it's going to complement what we've already got, in terms of our hubs. We have another 35 franchise offices all over the world, from Australia, to South America to Africa. But we only have half a dozen hubs. So when I looked at Singapore, the first thing was the response in terms of membership and how it doubled. The second is that you will know better than I do that Singapore is grown a lot in the last year. And I think there's some stat I read from HSBC, which said that by 2030, there'll be more millionaires. Of course, I'd hope that because we're here, we'll get more members flying into Singapore too!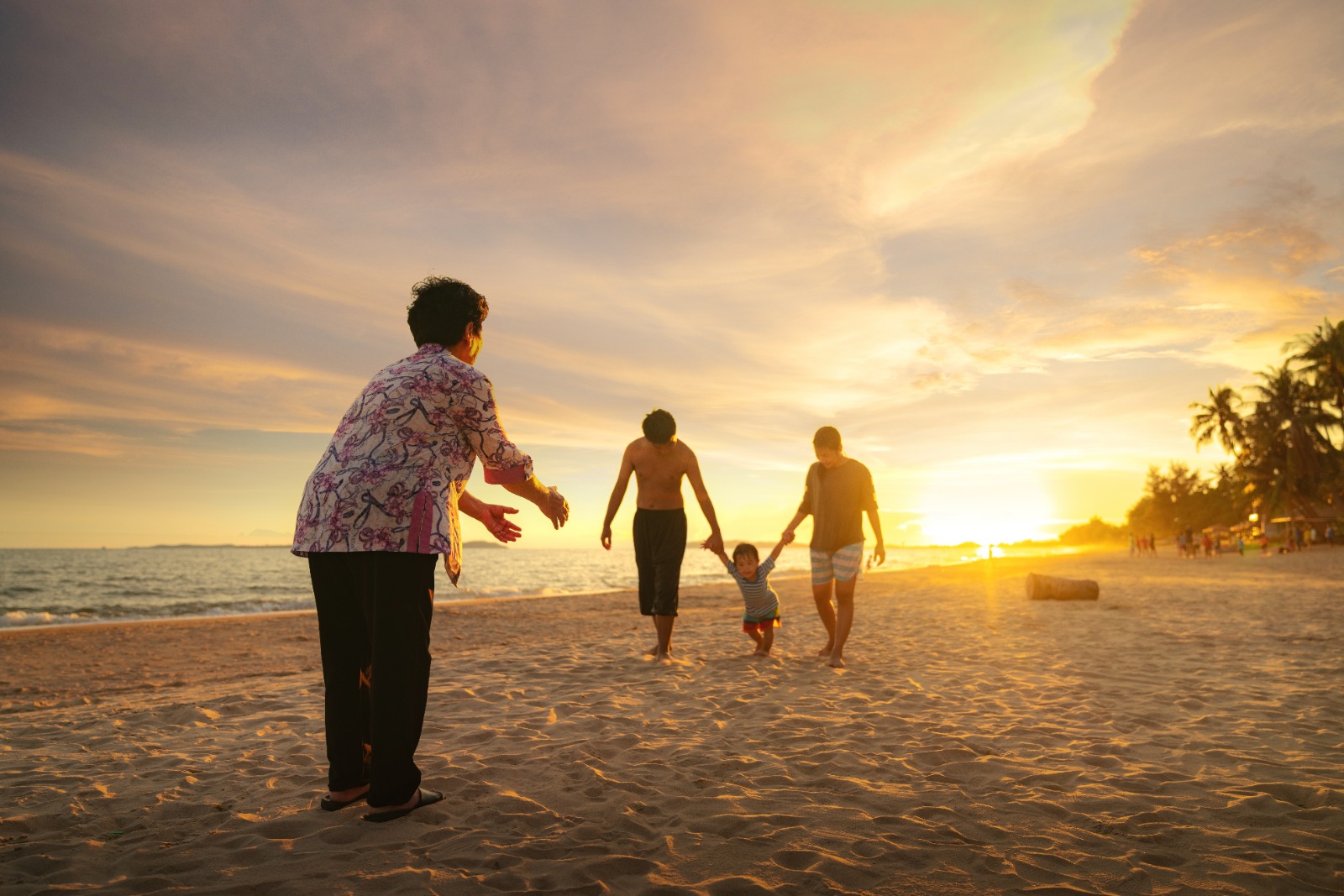 The new office will be operated by a team of specialised lifestyle managers and will offer a range of concierge and lifestyle management solutions, including a travel company as well as real estate and education services. Images courtesy of Quintessentially.
Darren has noticed that the pandemic brought about a need to travel more and experience life.
ESQ: Let's talk a bit about the pandemic. A lot has changed over the past three years about the way we travel. How has that impacted or changed the way Quintessentially operates?
DE: That's a really good question. I mean, it really is because you know, a lot has changed in the pandemic. And it was interesting for me to watch. If I look at all the offices, how, you know, offices were opening in the United States and things getting back to normal. But that's, by the way, even the difference between New York and California is, you know, is massive. But you're watching all the you know, the varying levels of how the countries are opened. And of course, you get then you got Hong Kong and China, which is at the other extreme.
So what I'll say is that the pandemic was interesting, because the requests from our members were different—even things like mental health, you know, when we were getting requests for yoga, or online yoga, and, you know, things like that. And by the way, the other part of that is in the educational services, because suddenly they have their children at home. But now, what what's happening now is that what we're seeing is, is that suddenly, having been locked down two years, people want to travel, they want to come out and they want to go to restaurant, they want to experience life again.
ESQ: So what do you see as some of your predictions, for the future of the luxury experience landscape here?
DE: Quintessentially, at the moment, we're very well established in Western Europe, basically. If you look at what's going on right now, in the world, we've obviously got what's going on in Europe, with Russia, we've got high inflation. We've got an energy crisis. So there's lots of and that applies into the US as well. But I think so I think Southeast Asia in particular, that for me, I think it's an exciting place to be.
Obviously I'm not a world economist or anything like that, but my prediction is that I think the potential for growth in this area is really is great. I want to recruit Singaporeans into the business. So I just think that if the growth in the region goes as I expect it to do, then that is great for anybody who lives in Singapore. Last thing, I'll say, is that there's no it's no coincidence that Singapore is growing, you've got so many people coming into Singapore! It's a really exciting place to be. So I feel really positive about not only Singapore, but the region.
ESQ: You, and of course the team at Quintessentially, emphasise the importance of creating memories (especially after the pandemic). What would you say is your favourite memory of a holiday spent with your loved ones? 
DE: Straight off the bat, probably the one of the nicest things that I did as a family is we travelled as a family to Brazil. I was there for about a month with my company. I left one role before I started another one. And my children were only, I think, 9 and 11. The thing I remember most is we spent a week in the Amazon—to get to the Amazon, we had to set off on a sort of Weasley sized boat, before moving on to a motorised canoe.
As we sailed down the Amazon, there were people by the edge of the river, you know, washing clothes. At the Eco Lodge we stayed at, there was little to no power—the power was only on for a few hours in the evening. There was no TV or much else, so my kids couldn't get on their iPads too. We even managed to get in a swim at the Amazon alongside the Piranhas (you had to make sure there were no cuts on your body before getting into the water). So that for me, that was what I remember as my favourite family holiday because it was a complete because it was an experience.
Darren with his daughters on the Amazon. Images courtesy of Darren Ellis.
ESQ: Our October issue is themed around success. As someone who clearly embodies success, what does it mean to you?
DE: One is that, clearly I have a board and shareholders to answer to so you know, the success of the business. I mean, we're building Quintessentially out of the pandemic, like most businesses. So for me, making sure that we are financially stable and profitable, that's the success that I will be judged by shareholders and the board. One of the most important things I look at is our renewal rate. That's really the most important stuff. Because if the renewal rate is high, that means the members are enjoying the experience. So that is, really, that's a really important part to me.
And the last part of which is equally important, is that I'm trying to build a new culture in Quintessentially, and, it's about being part of a team.