While doing research (yes, really. Did you really think it was just a thousand-odd words of one guy rambling and talking out his ass?) for this week's edition of The Snackdown, I discovered that it really is true that no two snowflakes are alike.
I mean, they are all easily offended for vastly different reasons.
Ah Ha Ha. 
Nice boomer joke, comrade. 
And, like two snowflakes (of both the fractal and human variety), no two burgers are alike at Five Guys. 
In theory, anyway. The 'in theory' disclaimer is important, for reasons that will become apparent many meandering paragraphs and run-on sentences later. 
Now, you might think this odd, since Five Guys essentially just has four things on the menu. Namely,a standard burger, one with cheese, one with bacon, and one with cheese and bacon. The default configuration is a double-patty, with the 'Little' prefix denoting your burger coming with just one patty.
This qualifies Five Guys' menu to be just about the most uninspired thing since some guy decided to slap some quotation marks and some words onto some other things. 
I'm well aware that there are things aside from burgers on the menu. But really, what kind of psychopath do you have to be if you go to a place famed for its burgers and willingly order a hot dog, or even worse, a veggie sandwich?
Yes, I am shaming you for your bad food choices. You ordered something silly and you should feel bad about it. 
I, as the high priest-in-chief and dictator-for-eternity of snacking/junk food am allowed.
Though if you sat down to think about it, hot dogs and sandwiches are technically burgers as well. 
Wait. Or is it the other way round, in that burgers are a subset of sandwiches?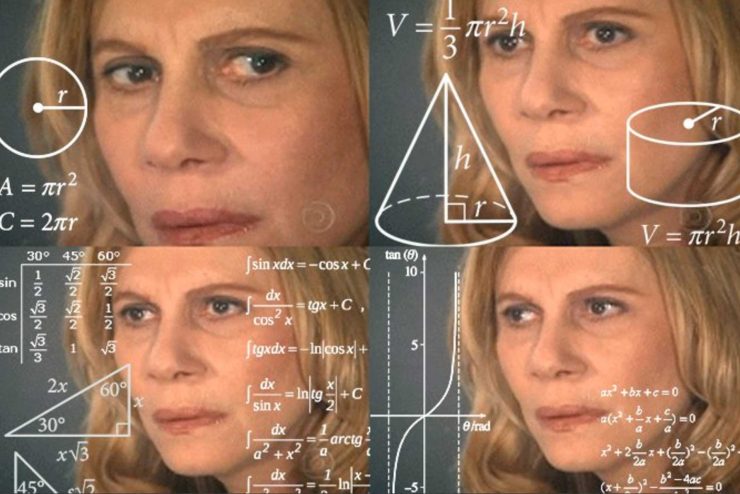 Bet you never thought you'd see the day someone argue with themselves over the phylogenetics of sandwichery, did you? 
But then again, we're now living in a world gone mad, where things like this monstrosity and this travesty somehow passed muster and found its way into the hands of the paying public. 
This is also a world where a Strawberry Cream Pie exists, along with its even more NSFW counterpart, the Adult Cream Pie. That said, whether being able to get your Adult Cream Pie fix at the world's foremost fast food chain is a good thing, or a symptom of our rapid descent into chaos is entirely dependent on your point of view. 
I, for one welcome a bit of anarchy.
And if you, like me, have a thirst for seeing the world burn (or at least, like to see it lightly singed at the edges), you'll love Five Guys, for you can get properly anarchic. 
Don't be fooled by the aforementioned four variations, because you can choose from 15 different toppings. Well, 16 if you count having no toppings is also a topping. 
Which makes the number of possible burger permutations at Five Guys truly gargantuan. Like I said earlier, there's a good chance each burger ordered at Five Guys is unique. 
And yes, you can definitely have all 15 toppings on your burger, or for that matter, have none. But as I've said many, many times before on The Snackdown, while you certainly could, doesn't mean you should. 
However, if despite the warnings from the counter staff and common sense didn't already deter you, and you managed to fit all 15 toppings in a double-patty burger and still manage to fit it in your mouth, you're deserving of my respect and a Jeff Goldblum meme.
I salute you, Gabe. You're certainly a better man than I am. 
But what if you're possessed of some restraint? Or if you absolutely freeze up when making decisions under pressure. 
I most certainly did not do the latter, and I definitely did not have a mildly panicked look in my eyes when ordering the Bacon Cheeseburger. 
In any case, whether you have some semblance of self-preservation, have paralysing panic attacks when faced with so much choice, or are simply too lazy to think, Five Guys does it for you.
In that case, my child, you need to go All The Way (cue puerile giggle), but not all the way, since doing the former only gets you mayo, lettuce, pickles, tomatoes, grilled onions, grilled mushrooms, ketchup and mustard. 
Still, that's quite a bit going on. Certainly way, way more than what goes on in your average Shake Shack burger. 
The result, as you pull back the foil wrapper, is something akin to a fast food murder scene. There's stuff absolutely everywhere.
Now, I'm used to messy burgers, but the one I had at Five Guys was something else. It looked like someone threw it at the wall first before shoving it into the plain brown paper bag. 
But Snacktivist, I hear you saying, do you not have a functioning brain? Who even goes to a burger place, especially one that embraces pared-back minimalism as much as Five Guys (in addition to the unmarked wrapper and bags, there are no trays, you help yourself to the soda fountain drinks and peanuts) for the way the food is presented.
Taste, along with context, is king. 
… Aaand the burger tastes exactly as it looks. 
That is to say, a complete riot. Everything is competing for your attention, like having five people yelling in your ear at once. Well, make that seven, when you the counter staff yelling out order numbers for collection and the over-loud, piped-in music into the mix. 
Now, this leads us to a bit of a conundrum. Do you have your burger as Five Guys intended it, which one would assume means you're getting the full measure of the experience, or should you sell yourself short (in a manner of speaking) and opt for toppings that best allow you to assess the merits of the bun and patty therein?
But I'm willing to admit that not everyone is a professional snack writer, trained in the dark art of assessing non-food. 
If you're not (and I'm willing to bet a Coke you're not), the default Five Guys burger is a romp. Like playing all your favourite guilty pleasure songs and movies. At the same time. 
Objectively not that great, but subjectively awesome.
Is it a bit too loud? 
A bit too chaotic?
A bit like you're going to get a seizure from the sensory overload?
Sure. 
Oh, and there were fries, too. Which were really good. No McDonald's, but really close. 
And some decent shakes, which are just about as complex as the burgers. There are 11 mix-ins to choose from, 12 including bacon bits (the real stuff, not the crap you get out of a bottle), and yes, you can have all of them at once. 
Right, that's it for this one. 
Thanks for coming to my snack talk. 
10-word review: It helps if you like your burgers big, bold and riotous.
Best paired with: Restraint, self-preservation and a nice, tall milkshake.