Bubble tea is a lot like herpes.
Good, good. It seems I have your attention, and now that I do, I'm going to get to my point.
It's like herpes in the sense that it never really goes away and keeps coming back at odd moments.
Moments like this, because bubble tea is baaaaaaack, in the form of the very clunkily named Milksha.
Of course, there are some places where they're experiencing the snaking queues for bubble tea for the very first time. Places like, if you can believe it, Japan. While Singaporeans have experienced the rise, fall, rise, fall and rise again of bubble tea several times since the drink first made landfall here in the late 1990s, some people are experiencing its joys for the first time. The very last place I would expect it to be is in Japan, the very barometer of teenage cool for several generations now.
But hey, nobody's perfect, and even the best slip up from time to time.
Anyway, while the age of the Singaporean bubble tea bubble with its innumerable cheap imitators is a distant relic of the 1990s like so many boy bands and Britpop (RIP that last one), it has seen several resurgences through the years. There was Koi, Gong Cha, Gong Cha's surprise pullout, to be supplanted by LiHo and finally, Gong Cha's triumphant return.
And now, we have Milksha. The latest brand to come out from Taiwan, and as its marketing materials note, voted number one by university students. Those same materials also deem it fit to mention and supply pictures of the long queues outside its outlets.
Right, there's a bit to unpack there, so let's get started. There's a certain sort of person—the sort that will get into brawls for Hello Kitty merch—that thinks long queues are a sign of quality. That's not an entirely unreasonable assumption to make, though I also contend that queueing for too long also greatly diminishes the enjoyment of whatever it is you queued for. Shake Shack comes to mind.
Then there's how it was voted the top bubble tea by university students. Now, that's a bit dubious, because Milksha doesn't disclose which university, its sample size and its survey methodology. But I can look past that.
What I can't look past is how university students, specifically people whose prefrontal cortex isn't yet full developed, cannot be trusted to make rational, informed decisions. Especially not when it comes to matters of taste.
When I was in university, I used to drink shitty (read: cheap) booze all the time. These days, you couldn't pay me money to pour it into the nearest drain.
When I was in university, I had a blonde mullet and I thought it was the most amazing thing ever.
Actually, I still think it's the most amazing thing ever, but anyway.
Since I don't trust post-adolescents and trust marketing people even less, the daunting task of determining Milksha's worth and whether or not it would be worthy of resurrecting the bubble tea craze like a flaming tapioca phoenix is a job for the Snacktivist.
It's a tough job, but someone's gotta do it.
As with any bubble tea place, Milksha's menu is largely an exercise in how many permutations you can milk (look honey, I made a dairy-based pun) out of tea, milk, citrus and tapioca pearls.
Even its novelties (and I'm saying this with Dr Evil air quotes), aren't that novel. You've got matcha with azuki red beans in, taro, chocolate and sesame.
But, as the McDonald's Quarter Pounder (and its Antichrist, the Big Mac) has demonstrated time and again to devastating effect (to your arteries, mainly), well-executed simplicity can be hugely satisfying.
First up is the Refreshing Orange Green Tea, and the only bad I can think about it is HOW CAN IT BE ORANGE IS IF IT'S GREEN. MY BRAIN HURTS.
But seriously, though. This stuff is amazing. You might scoff (as you are wont to doing) and be saying how difficult can a citrus-flavoured tea be? Well, since I know better, allow me to Snacksplain.
Put too much orange juice in your green tea and your face is liable to pucker harder than your sphincter when you had that near-miss in your car. Conversely, too much green tea and you'll have the once-in-a-lifetime opportunity to know what your palate getting varnished by tannins feels like.
Essentially, what you don't want it to become is orange-flavoured tea or tea-flavoured orange juice. Suffice it to say, this balance is harder than it sounds to achieve.
The one served up by Milksha achieves that balance. Balance so good, Thanos would be proud. Milksha's Refreshing Orange Green Tea does exactly as it says on the box (this is a common theme here), in that it's refreshing, but it's also moreish. Regrettably, I wasn't able to finish the entire cup, much as I wanted to, owing to how I had one more item on the menu to sample.
Namely the wonderfully descriptive, but grammatically abysmal Brown Sugar Milk with Honey Pearl.
I won't get into how this is a perfect example of Newspeak, where the language is reduced to its most functional, stripped of all beauty or nuance. Whatever. Because the official beverage of Big Brother is doubleplusgood.
Normally, I'm pretty apprehensive about ordering brown sugar or honey bubble tea, for the simple reason they tend to overdo it on the sugar. And with honey pearls, I was expecting the worst.
But on first sip, my fears, happily enough, were unfounded. It's like going on a Tinder date and it's the relief you get when they aren't complete bridge trolls, dullards or dullard bridge trolls.
To be certain, the tea is sweet, but not stupidly so, and certainly a lot less sweet than the semi-liquid treacle magma that is Shake Shack's pandan shake. The honey pearls too, are deserving of special mention. I have to say they're one of the best tapioca pearls ever put into bubble tea.
Their texture is consistently chewy all the way through without any tough bits or that hard, crunchy centre that plagues so many inferior pearls. And, despite it having honey in it, it's not overly sweet, which would be killer (quite literally) with the brown sugar-laced tea.
But good though Milksha's offerings might be, in a few months, we will have forgotten about them.
Its honey-infused tapioca pearls will cease to be the flavour of the month, but know this.
You have been witnessed.
And you will ride eternal, shiny and chrome.
Even if Milksha's buzz fizzles sooner than expected, you can bet, like herpes, it will live, die and live again.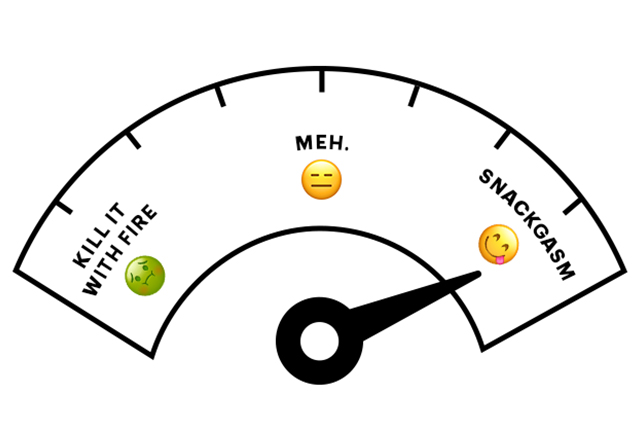 10-word review: Milksha achieves the elusive balance in all things bubble tea
Best paired with: Some fried chicken, as is right and proper