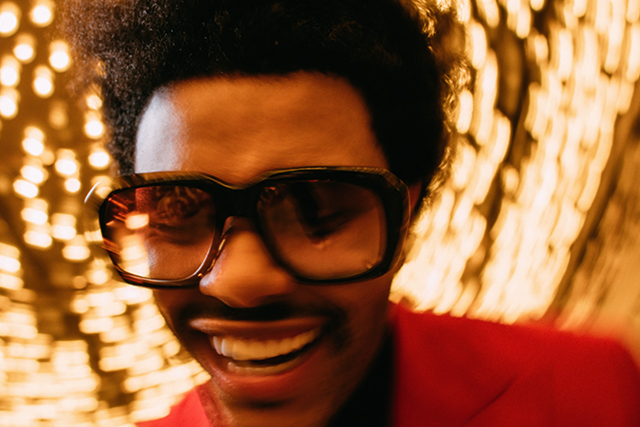 Tom Brady won his seventh championship this weekend, further cementing his claim as the greatest to grace the football field. Well, at least that's what the commentators said. Personally, I'd be hard-pressed to agree or disagree. As someone watching for the first time, I quickly realised that 7:30 was far too early in the morning to try picking up on the nuances of this deceptively named American sport. Plus, I needed to focus my energy on staying awake for The Weeknd's Super Bowl LV half-time show.
0:00 It started, as anticipated, at half-time. A true moment of envy for any avid watcher of European football. The only half-time show you get to see in the Premier League is the occasional stray animal running onto the pitch, hesitantly followed by a security guard who's unsure if this was in his job description.
0:30 The Weeknd steps out of a classic convertible onto a set decorated with neon signs and a lit-up model skyline. It's an epic scene, which he brought to life with seven million USD of his own, on top of the ten which is usually allocated for the show.
1:15 On screen, a wall of blinding lights and an army of bandaged dancers, reflecting the visual theme from After Hours. Cue Starboy. And look at that, The Weeknd is actually singing live. A much welcome surprise considering the Super Bowl's notorious history of lip-synced performances.
2:40 The Hills. The Weeknd's first ever song to reach number one on the charts. For many, an introduction to his work, followed by the gradual realisation that he's a solo artist and not a four-piece band.
4:00 Stage exit leading into a decked out house of mirrors as the camera movements go dizzy in recognition of Can't Feel My Face.
5:15 I Feel It Coming. It's sinking in that this man really has an album's worth of top ten singles.
6:10 Fireworks.
6:25 An acoustic rendition of Save Your Tears?! If the video wasn't in high definition, you'd think we were back in the 80s. Fingers crossed, this version of the song makes it to Spotify.
7:40 There's a whole orchestra on stage now, and they're playing accompaniment to that song from Fifty Shades Of Grey. The Weeknd is really running through the discography right now.
10:08 Oh my god, I said that last line too early. He's performing House Of Balloons. To a viewership of over a hundred million, The Weeknd is performing the title track to his 2011 mixtape. Any lingering doubts in my mind as to whether this was worth waking up early for have been thoroughly eviscerated.
11:32 From the song which first showed us he was someone special to one which shattered chart records in 2020 — Blinding Lights closes the curtains.