DO YOU LIKE MONSTER TRUCKS? Witness eight of them including Grave Digger, Megalodon, El Toro Loco and maybe more pit against each other in a new level of high-flying, four-wheel performance. Unscripted and unforgettable, the adrenaline pumping motor sport is one to catch.
Monster Jam happens 7 December, from 2 pm at National Stadium.
Listen up, nerds. Here's your chance to score limited edition drops and more in this weekend geek out of your favourite characters, including meeting legendary Batman artists Andy Kubert, Greg Capullo and Jock in celebration of the cape crusader's 80th anniversary.
Singapore Comic Con happens 7 – 8 December at Marina Bay Sands Level 1 Hall A, B, C.
Unabashed hypebeast that can namedrop all the exclusive sneaker releases this year? Find yourself stashing more from this streetwear hub with unprecedented collaborations, collectables and special inks while you're there. View the full program here.
Culture Cartel 2019 happens 6 – 8 December at F1 Pit Building.
Capitol Singapore transforms in time for festivities with over 50 booths of Christmas goodies, a giant Capitol Kempinski Singing Tree standing at eight-metres, and even a skating rink. Over at CHIJMES, all are welcome to its Instagram Wonderland of festive installations and laser projection shows of iconic Christmas scenes.
The Season of Joy happens 6 – 24 December, from 11:30 am at Capitol Singapore and CHIJMES.
Possibly the biggest party of this month, this festival brings the world's current top 10 headliners and anticipated acts together to sandy shores of Sentosa. DJs that need no introduction from Tiësto to Don Diablo and regional acts like Tabitha Nauser will be ushering in dawn with you.
Legacy Festival happens 6 – 7 December, from 8 pm at Siloso Beach Sentosa.
The legendary, cut-throat (hur) musical has arrived in Singapore for the very first time on the year of its 40th anniversary. Starring Tony and Oliver Award-winning actress Lea Salonga alongside co-star Jett Pangan, the bold reimagining of Stephen Sondheim's masterpiece directed by Bobby Garcia is one to watch.
Sweeney Todd: The Demon Barber of Fleet Street happens until 8 December at Sands Theatre.
You know Christmas is here when Marina Bay lights up. Okay fine, there are a lot of other indicators of holiday season like terrible gift exchanges and mandatory gatherings. But it's a great way to feel festive with all the lights, a parade, Santa's workshop, carnival games, and plenty of fake snow.
Christmas Wonderland 2019 happens until 26 December at Gardens by the Bay.
Calling all sparkling wine lovers; Singapore's leading private members club will transform the terrace into a whimsical secret garden with a dedicated Nyetimber bar and special pairing menu of small plates by Head Chef Colin Buchan. Plus, catch a series of special events happening throughout the activation.
The Nyetimber Secret Garden happens 1 December – 29 February at 1880.
---
PAST EVENTS:
Malaysian stand-up comedian and actor Ronny Chieng is bringing his homecoming live show to Esplanade hot off filming his first Netflix comedy special. The Daily Show Correspondent and Crazy Rich Asian star has also appeared on The Late Show with Stephen Colbert, The Tonight Show with Jimmy Fallon, and done multiple sold-out comedy tours.
Ronny Chieng: Tone Issues happens on 29 November, 7 and 9:30 pm at Esplanade Theatre.
Have you ever stopped to consider the artistry that goes into local brands? From meeting the mysterious owner of menswear brand The Prefecture to a collaboration between Matter Prints and dance company Chowk Productions, come see a pop up where all can witness diverse presentations encompassing fashion, photography, mixed media fine art and performances.
Artisan happens 29 – 30 November, 10 am – 9 pm at TENCEL Studio, Level 3 The Cocoon Space, Design Orchard.
40 countries, 90 films. From red carpet premieres of the most anticipated and discussed films to masterclasses by filmmakers, actors, and industry experts, it's a wealth of compelling stories with distinct perspectives awaiting to be watched.
Singapore International Film Festival happens until 1 December at various locations.
We've seen sustainability pretty much everywhere, but how often do you see it in motoring? Which is where MINI Extraoddinary comes in, this time spotlighting the heritage district of Chinatown where you'll be able to see some really creative sustainability efforts. Read more about the ecocultural trail here.
MINI Extraoddinary happens 22 – 24 November at Chinatown.
Imagine a world where you can buy art without snobby folk. Well, it's no longer a fantasy with the 10th edition of local, regional, and international galleries holding a wide range of contemporary art—75 percent of which are offered under SGD 7,500. First time buyers and seasoned collectors alike can attend the talks, tours, and of course, visit the Gastro Park. Get your tickets here.
Affordable art fair happens 22 – 24 November at F1 Pit Building.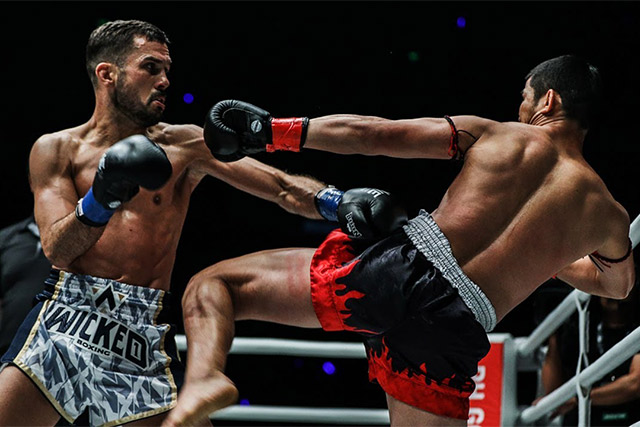 Main event Bantamweight championship pits veteran Muay Thai legend Nong-O Gaiyanghadao against young phenom Saemapetch Fairtex to defend his World Title. Singaporean knockout king Amir Khan goes against Malaysian-Kiwi star Ev Ting, with notable fighters Alex Silva and Dejdamrong Sor Amnuaysirichoke also joining in the MMA bouts.
ONE: Edge of Greatness happens 22 November, 6:30 pm at Singapore Indoor Stadium.
It's the season of giving, but give giving a new significance this festive period. Shop from an array of handmade gifts, each with its own meaningful story, from 30 participating vendors. Enjoy complimentary fringe activities as well as family-friendly workshops for a good cause.
i'mable Gift Market happens 23 November, 10 am – 6 pm at Enabling Village, Singapore 159053. 
The third and biggest iteration of the art-food-music-retail mash up is back for two weekends. Housed in retrofitted containers, rally up to IG-worthy installations including a 12,000 square-foot experiential art playground and creations from over 300 entrepreneurs like mentaiko fishball noodles, 3D printed accessories, and even a hydro-dipping horseshoe craft booth for charity.
Artbox happens 15 – 17 and 22 – 24 November, 3 – 11 pm at The Grounds@Kranji.
Following its success earlier this year in Paris, the Maison is recreating the dedicated immersive pop-up that's a first in Southeast Asia. Visit the Bookstore to determine your 'Clash' alter ego personality and have it translated into a haiku, or be showered with the futurist sounds of leading French sound designer Michel Gaubert in the Record Store, before witnessing a clash of culture in the CAFÉ, and of course, bring a bit of that signature jewellery home.
Clash de Cartier Studio happens 15 – 17 November, 11 am – 9 pm at STPI, 41 Robert Quay, Singapore 238236.
The opportunity to taste 650 whisky and spirits from all around the world is one thing, you'll also get to meet some 60 captivating spirit-makers. This 10th anniversary, try original creations from Singapore's best bars like Smoke & Mirrors, 28 Hong Kong Street, The Other Room and more. Of course, there'll be masterclasses with shakers (aha) from the industry.
Whiskey Live happens 9 – 10 November, 1 – 9 pm at Andaz Hotel.
One of Asia's premier literary events returns to present major literary talents from around the world whilst sharing that spotlight with notable homegrown creative talents. Spanning movie screenings of Murakami surrealism, book club with Amanda Lee Koe, and prologue by Marlon James, it's 10 days of transformative writing.
Singapore's Writers Festival happens 1 – 10 November at various locations.
The sneakerheads' wet dream is back with all things subculture—vintage threads, streetwear, inks, art, customisation workshops. Fringe activities include a pop-up cinema, parkour and even yoyo competitions. Besides market stashes, get on the Superior Hunt for a thousand dollars of cash on festival grounds. And if you're even luckier, there's over SGD50,000 worth of prizes to be won.
Street Superior happens 2 – 3 November, 12 – 10 pm at *SCAPE.
If you felt impassioned at Greta Thunberg's speech last month, this inspiring event then bears even more significance. An almost zero waste and vegan event that spotlights sustainability without being overtly minimal, get ready to talk social, political and existential crisis of our time. Journey towards a more conscious lifestyle with over 100 mindful brands and purposed activities. Register for the talks and workshops here.
The Conscious Festival happens 2 – 3 November, 11 pm – 7 pm at South Beach.
The brand new flagship brings you back to when Hip Hop made us forget our skin colour and kept us nodding along to good old '90s beats. Chart-topping hits all the way until the '00s with heavyweights like 50 Cent, Eminem, College Dropout-era Kanye, and even Linkin Park thrown in for mandatory cathartic scream-alongs.
Back 2 The Phuture happens 1 November, from 10 pm at 3C River Valley Road #01-06, Singapore 179022.
Hardly much goes better with beer than a big barbecue. Great music and plenty of cold Guinness Draught aside, look forward to other beers specially flown in from Open Gate Brewery in Dublin. And of course, meats from Singapore's hottest restaurants like Camp Kilo Charcoal Club, Red Eye Smokehouse, Sidecar Sausages, Meatsmith_SG, Man Man Japanese Unagi Restaurant and Frank Food Company. Register by 1 November for free entry.
The Great Grill Out happens 2 – 3 November, 12 – 10 pm at Loewen Road Singapore 248839.
Remember that time free money was just up for grabs—if you solved some riddles and figured out where it's hidden? This weekend, a thousand dollars will be dropped every hour in the form of a glow-in-the-dark token at a random location on Sentosa Island. All you have to do is show up and be the first to pick it up.
Late-Night #CashDrop happens 2 November , 7 – 11 pm at Sentosa Island.
The highly-anticipated yearly scream-fest is back with two killer shows and two scare zones. Also, for the very first time, one of its five haunted houses is a complete original from the directors of Thai horror blockbusters Shutter and 4bia. Talk about scary. Catch an all new metal procession exclusively on Peak Nights, or otherwise just try to survive the night intact.
Halloween Horror Nights 9 happens until 31 October at Universal Studios Singapore.
Cousin to NINETEEN80, Phat Cat Collective's pinball themed bar and club is getting up on the Halloween haunt inspired by Transylvannia and hits from the 90s through to the early 00s. It's complimentary entry, but come dressed to theme because there's prizes to be won.
Pinball Wizard Presents Fangtastic happens 26 October, from 9 pm at Pinball Wizard, Sim Lim Square #B1-29, Singapore 188504.
Part of the Femme Filmmakers Sunday, illuminate yourself with award-winning films by 10 female directors and filmmakers. The breakthrough international films include Winner of Prix L'œil d'Or for Best Documentary at the Cannes Film Festival this year, and screening will feature special speakers key to the film present for post-screening Q&A.
Perspective Film Festival happens until 27 October at Oldham Theatre.
Supertree Grove lights up with 14 neon installations of Gardens by the Bay plant species, some standing up to 10 metres tall. Get grub at the neon night market, scrawl on the glow-in-the-dark wall, and catch other fringe activities in collaboration with other festivals like SGIFF and Violah!
Neon Jungle happens until 27 October, 7 – 11 pm at Supertree Grove.
The legendary Kebab Party is back with five chefs on the grill every hour for five hours. You've got Burnt Ends, you've got Two Men Bagel House, you've got Feather Blade; all this awesome name dropping plus ice cold Peronis, great wines and no reservations required.
Kebab Party happens 20 October, from 12 pm at Meatsmith Little India, Singapore 209894.
The guys behind Kult Kafe have now conquered another hill—this time in Chinatown. Transforming the former police barrack into a neighbourhood bar, its opening weekender will give you 'kultails' with local ingredients like gula melaka even sambal belachan (at your own risk), Japanese food street pop ups, open jams and a live graffiti bomb session.
Kult Yard Opening happens 18 – 20 October at 195 Pearl's Hill Terrace.
Fall in love with dance through this commemoration of movement in powerful performances from around the world. Already in its 14th edition, witness some of the most evocative in dance, and experience the message and soul they convey with the language of the moving body.
Da:ns festival happens until 20 October at Esplanade.
Last week we celebrated wine, this week we celebrate beer and all the German traditions that come with it. Pimp your 'pret' at the custom pretzel bar, have a go at the mini carnival for a chance to win prizes, or just sit back to enjoy the live acts of contemporary hits and German tunes with a cold, smooth Erdinger.
Erdinger Oktoberfest happens 11 – 12 October, from 6 pm at Clark Quay.
Gamer alert: There's more than just the opportunity to watch the largest fighting game tournament in Asia. Get the latest e-sports, cosplay, gaming from retro to tabletop to indie, and even find out how to navigate the industry from business veterans. All in one spot this weekend.
GameStartAsia happens 12 – 13 October, 11 am – 9 pm at Suntec Convention Centre Halls 401 – 403.
The last of Pangdemonium's show for the year looks at the fictional 'most expensive city in the world', with a pay-t0-pee system operated by an all-powerful corporation. It doesn't take a genius to realise that it will be a whole load of audacious toilet hilarity and thoughtful depth. Get your tickets here.
Urinetown: The Musical happens until 13 October, 3 or 8 pm at Drama Centre Theatre.
How does a non-traditional travel fair sound? None of that inflexible travel packages—here's your chance to customise your trip all while enjoying free carnival games and hosted talks by travel experts. Besides super value signature Klook deals and exclusive discounts, you can save up to SGD 700. Don't forget to RSVP.
Klook Travel Festival happens 5 – 6 October, 11 am – 9 pm at Suntec Singapore Convention & Exhibition Centre Halls 401 and 402.
The annual block party is back with more partners than ever as the perfect weekend fix of workout, food, drinks, and music. What's special this year is you can knock-back refreshing cocktails including Singapore's winning cocktail Gold & Rojak in slushy version and the second instalment of Singleton Social. Not to be missed.
Urban Ventures 12 happens 5 October, from 3 pm at Keong Saik Road.
Panel sessions, treasure hunts, even glamping?? Workshops are already sold out, but it doesn't mean you can't enjoy the art installations, photo exhibitions, play booths and other activities lined up for your learning and entertainment, especially if you're a fan of the cult photography brand.
Leica playground happens 5 October, 10 am – 9 pm at Design Orchard.
It's impossible to live here and not love hawker food. Now in this first series of regional showcase, delight yourself in the culinary specialty that is the 12 curated hawker dishes, including Kuala Lumpur's Kaw Kaw Burger Impossible Ramly, and Hawker Chan's Haig Road Putu Piring.
Hawker culture by Maybank happens 5 – 6 October, 11:30 am – 3:30 pm and 5:30 – 9:30 pm at Flower Field Hall, Gardens by the Bay.
From baking pie without a recipe to spray tanning each other, it's like there's nothing these guys haven't tried. Except touring, which is why Youtube's popular quadruple is bringing their first tour here (their only stop in Southeast Asia!). It might just be the only time to get their viral content live on stage, unfiltered and unedited.
The Try Guys: Legends of the Internet happens 28 September, 8 pm at The Star Theatre.
In honour of the first hot air balloon that lifted into the sky three centuries ago, the poetic and playful exhibition explores the world in the clouds through 40 artworks of inflatable objects in social history.
Floating Utopias happens until 29 September at ArtScience Museum.
If you're not at the Formula 1 Grand Prix itself, the next best place to be is its inaugural party. Ex-F1 Driver Alex Yoong and E! News Asia's Yvette King will be welcoming Official Artist Jan Larsen, musical headliners Sporty Spice Melanie C, Raleigh Ritchie (yes GoT's Grey Worm), The Cuban Brothers, and more.
The Podium Lounge happens 20 – 22 September, from 10 pm at Grand Ballroom, The Ritz-Carlton Millenia Singapore.
Celebrate street culture with Fred Perry in a night of music set within an independent art space with live performances by our favourite local artist Charlie Lim, POPTART's KiDG, and Coming Up Roses. Spaces are limited so do register.
Fred Perry Subculture Live happens 20 September, 6:30 – 10 pm at DECK, Singapore 187937.
Revved up from F1 Singapore? Cool off your body with Heineken® F1® fringe experiences at Waterside @ F1 Weekend. F1 goers can enjoy refreshing Heineken® brews from the 13 Heineken Bars onsite. Also, ticket holders can assume the role of a pit crew member at the Heineken® F1 tyre changing station and enjoy a break from the tracks while not missing out on the race with live screenings at Waterside @ F1.
Waterside @ F1 Weekend by Heineken happens 20 – 22 September, from 3 pm at Marina Bay circuit.
Discover why music matters with some of the most promising artists and bands from home and around the world. In the 14th edition, it's six big nights, 15 countries, and 50 live acts. Support your favourites and chance on new finds at this major music stage.
Music Matters Live happens until 18 September at Clarke Quay Fountain Square.
We've already been thoroughly impressed by the life-changing Intelligent Personal Assistant, now everything to like about BMW is parked in one place. Experience tomorrow's technology with engaging exhibits, exclusive giveaways, and the opportunity to get a first look at brand new models and launch of THE 1.
BMW FEST SG happens 13 – 15 September, 10 am – pm at Grange Road Car Park.
Nine chefs, 13 events. Singapore's first Latin American Food Festival kicks off with an inspired mini street-food festival of themed cocktails, Latin beats, and salsa dancers. Over the next two weeks, indulge in a taste of Peru, Colombia, Mexico, Brazil, Argentina, Puerto Rico, and Chile without having to travel all the way to Central America.
Latinada happens until 16 September across various venues.
Remember The First Monday in May? Okay fine, Rihanna's iconic yellow gown for Met Gala 2015? See the dramatic, sculptural masterpieces of China's forefront couturière Guo Pei before your very eyes. It may just be the best way to enjoy imperial art and mythology through the elaborate embroidery of culture.
Guo Pei: Chinese Art and Couture happens until 15 September at the Asian Civilisations Museum.
Speaking of Scandinavian, join in the Swedish tradition of feasting on crayfish this Saturday. As much as we love our chilli crab here, the century-old Kräftskiva is raising your glass of aquavit while singing traditional Swedish drinking songs, devouring crustaceans under the moonlight with motif-ed hats, bibs, napkins and plates. Get your tickets here.
Singapore Crayfish Party happens 7 September, from 5 pm at Gillman Barracks.
Sustainability is not a trend, so roll up those sleeves and dig down into urban farming. Meet local concepts and vendors who are ready to share on nutrition and food resources through a variety of interactive workshops. Plus, you get to shop fresh while supporting local and doing your body and the world a favour.
Urban Farm & Feast Market happens 7 September, 11 am – 5 pm at The Hive Lavender.
Swiss luxury watchmaker Zenith celebrates its 50th anniversary of the legendary El Primero with an immersive pop-up exhibition that's a massive 400m2. See the story behind the renowned calibre, the first automatic chronograph movement, and also, the Le Moinde Étoilé de Zenith. #FunFact
Zenith: A Star Through Time happens until 1 September at Ngee Ann City Civic Plaza.
If you're game for over 50 f&b stalls and more than 100 stores to shop from, this mega flea is here for you. This family-friendly weekend event includes popular movie screenings every day too. Be there or be square.
Twilight: Flea & Feast happens until 1 September, 10 am – pm at Suntec Convention Centre Hall 401 – 402.
One of the most iconic spots on Sentosa is turning 10. To celebrate the decade of success and future move to a new location, the party will host live performances by Jack & Rai, music by DJ Candice, and one-for-one rides. Catch Asia's only wave house and the Amazing Race featured destination in its full glory one last time.
Wavehouse 10th Anniversary happens 31 August, from 5 pm at 36 Siloso Beach Walk, Singapore 099007.
It's that time of the year again where the outskirts of town transform into an interactive light show that binds heritage and art together. We imagine it can get overwhelming with the abundance of activities available, so it's good news that you can now create your own Singapore Night Festival trail! View the full programme line up here.
Singapore Night Festival happens until 31 August, 7:30 pm – 12 am at Bras Basah and Bugis.
You've seen the cartoon and the movie, now watch 'Friend Like Me' and 'Arabian Nights' amongst the enchanting musical numbers performed live. The Disney classic is produced from the same team behind The Lion King, so expect the impressive sets, special effects, lavish costumes and stellar cast bring you into a whole new world.
Aladdin happens until 1 September at Sands Theatre at Marina Bay Sands.
How would you like a say in the best cocktail that represents Singapore? Be amongst the first 200 guests at Keong Saik that evening to get a complete complimentary taster kit of the seven cocktails from island's leading bars—Alchemist Beer Lab, Anti:dote, Fat Prince, Jekyll & Hyde, Jigger & Pony, The Monarchy, Tippling Club—and a chance to vote.
Singapore Iconic Cocktail Competition happens 23 August, 7:30 – 11 pm at Neon Pigeon, Singapore 089109.
Potato Head Singapore is inviting you to celebrate their fifth anniversary in a truly special way. Partnering with the good folk at Seven Clean Seas and bringing their resident DJs, this meaningful event also allows you to become unofficial members of the Potato Head family and walk away with a limited edition Potato Head Keyring that entitles to a 10% dining discount.
5th Anniversary Beach Clean Up With Seven Clean Seas happens 24 August, 9 am – 1 pm at Constant Wind, Singapore 499740.
Presented by Collective Minds and Kampong Boogie, the event has its name spelled out for you. Nosaj Thing (of Kendrick Lamar and Chance The Rapper fame) makes his highly-anticipated return to Singapore alongside London party twins YETI OUT, with CÉ LA VI's Ramesh and MC SWTLKR.
No Standing Only Dancing happens 16 August, from 11 pm at TUFF Club, Singapore 068906.
Here's your option of hanging around a crowd without it being such a scene. Classic to new, funny to thought-provoking; this year's array of movies leave you spoilt for choice. Watch under the stars with good food and good booze, so book fast because tickets are selling out.
Films at The Fort happens until 18 August, 7:45 pm at Fort Canning Green.
Our tiny island's tiny island always has something going on. This time, every weekend until the extended National day and Hari Raya Haji holiday, feast on the over 130 food options spread over open fire, with seabreeze and a view. Don't forget to try out Siloso Saison Blanc brewed exclusively by Brewerkz for Sentosa.
Sentosa Grill Fest happens until 12 Aug, 4 – 11 pm at Siloso Beach.
424 / 99 Percentis / A-Cold-Wall / Adidas / Alchemist / Ambush Design / Aprix / Area Nyc / Astrid Andersen / Buscemi / Christian Dada / Common Projects / Converse / Damir Doma / DSTM / En Noir / Eugenia Kim / F.C.R.B / Faith Connexion / Fear Of God / Filling Pieces / Fxxking Rabbits / Geoffrey B. Small / GMBH / Gosha Rubchinskiy / Greg Lauren / Haculla NYC / Headporter / Heron Preston / Hyein Seo / John Undercover / Lover / Maison Kitsune / Maison Margiela / Marcelo Burlon / Mastermind Japan / Mindseeker / Mountain Research / Murmur / Nanamica / Nasaseasons / Neighborhood Nike / O.A.M.C. / Off-White / Omnigod / Palm Angels / Public School / R13 / Raf Simons / Sam Mc London / Sankuanz / Satisfy / Song For The Mute / Sophnet / Stampd LA / Sue Undercover / Thom Browne / Undercover / Uniform Experiment / Unravel Project Vanquish / Viktor & Rolf / Visvim / Wtaps & more
Surrender Bazaar happens until 4 August, 10 am – 10 pm at Ngee Ann City Tower A, #05-05A.
What sort of monster are you if you don't love cats? No we're kidding (but not really). If you're #TeamCat, rejoice because SCF is back with local and international cat product vendors, artists, and activities to celebrate our feline friends and indulge ourselves with all that kitty goodness.
Singapore Cat Festival happens 27 – 28 July, 11 am – 9 pm at Great World City.
Step back into the Colonial Era with iconic food and performances from the '30s. Themed 'Savour Singapore in Every Bite', have a go at early immigrant influences and authentic ethnic dishes, all for just 50 cents!
50 Cents Fest happens 27 – 28 July, 11 am – 11 pm at Chinatown Food Street.
Wonder what goes into making a successful runway show? Be in the know and pick up new skills with Buro. Singapore, who has founded a pop-up institution in partnership with Textile and Fashion Federation Singapore (TaFF) t0 provide fashion insights through a series of intimate classes and panel discussions. The first of three workshops focuses on the impact of fashion weeks and delivering a smooth runway presentation.
Buro. Academy 2019 happens 27 July in TENCEL™ Studio at Design Orchard.
Overlooking the manmade beauty of our bay area, the Esplanade is a great place to hang out any evening of the week. For this month only, see a line up of over 30 performances and masterclasses. Enjoy soulful improvisations, swinging rhythms, infectious grooves and y'know, all that jazz.
Jazz in July happens in the month of July at Esplanade Concourse and Outdoor Theatre.
FOOD. Yes, that got your attention. This year's edition of Singapore Food Festival cooly coincides with our nation's Bicentennial shenanigans, so all the more celebration of local chef collaborations and culinary innovations. SFF is headlined by Streat, which sees the guys from The Feather Blade, Artichoke, and Origin Bar among the amazing lineup of vendors.
Streat happens 12 – 13 July, from 5pm at The Promontory @ Marina Bay.
No better name for a competition that pushes your limits and puts your money where your mouth is. This year sees four challenges designed around battle ropes, and if that's not enough, participants can now compete in the new Elite Category with increased intensity. Cash prizes and other limited edition prizes to be won by the top two male and female athletes.
Under Armour's Test of Will happens 6 – 7 July, 10 am – 8 pm at Suntec City North Atrium.
PRINT IS NOT DEAD. Explore the medium of publishing as a research space through conversations with The MIT Press and ArtReview Asia amongst the prominent lineup of panels. You can interact with the printed ephemera in installations like The Zine Library, immersive sound experiences, and diverse selections from over 90 local and international exhibitors.
Singapore Art Book Fair happens 28 – 30 June, 12 – 8 pm at NTU Centre for Contemporary Art Singapore Exhibition Hall, Gillman Barracks.
It's been a full year of '80s-fueled weekends, capsule machines and old school games with this retro arcade bar, so for its first anniversary weekend, expect endless nostalgic jams with resident DJs Ollie'des, YA5TH and Bobos. Raise your dedicated anniversary drink and pay tribute to your beloved boybands and cult-favourite ballads.
The Wonder Year happens 29 – 29 June, from 9 pm at NINETEEN80.
The people who brought us Sake Kasu Dry Aged Beef and Australian Charolais Angus Beef are back with Brandt Beef this time. Enjoy sustainably-raised, top-ranking red meat like the Salt Brick Grilled Bone in Ribeye, complemented with unique house sauces, amongst the four exclusive dishes available this period.
World Meat Series happens until 30 June at Bedrock Bar & Grill.
How often does a club lounge partner with the Embassy of France to throw a party? Just this one night, CE LA VI is bringing in the worldwide cultural event with French Electronic music trio Télépopmusik and local act JB. Show up and you might just be featured in a video of each participating city's party broadcasted at the Eiffel Tower.
Féte De La Musique happens 21 June from 10 pm at CÉ LA VI.
This International day of Yoga, Pure Yoga occupies the outdoor gardens for you to breathe, stretch and meditate the stress away. Through three unique classes including partner yoga, all you have to do is bring your mat and be early.
#YogaForAll happens 22 June, 9:30 am – 3:30 pm at Hort Park.
A "hummus infused partnership" for "re-injecting sporadic doses into the local stratosphere" is pretty much what Juicy is about. That and a sliced watermelon, stuffed with tahina, chickpeas, lemon, a pinch of salt, pepper, cumin, and chilli flakes. Curious? The pseudo hush hush event is by invite only (psst: click the link above).
Habouji Presents Juicy happens 14 June, from 10 pm at [redacted].
Axwell, Martin Garrix, Skrillex, bright lights, fireworks, sick beats and dope drops. Get your tickets here.
Ultra Singapore happens 8 – 9 June at Marina Bay Sands.
You know Ice Cream Sundays, you know Haw Par Villa, but how does a mash up sound? Together with Mugic, get ready for a bizzare party with good food, music, a trippy dance floor and of course, another social mural to be a part of.
Ice Cream Sundays x Mugic: Haw Par Thrilla happens 8 June, 3 – 10:30 pm at Haw Par Villa.
We could go on about Andrew Lloyd Webber's most successful musical in entertainment history that has played over 150 cities, won 70 major theatre awards, and features a 37 strong international cast joined by a full 11-piece live orchestra, but you already know all that, don't you?
The Phantom of the Opera happens until 8 June at Sands Theatre at Marina Bay Sands.
What happens when you encounter something that's blatantly aggressive or provocative and impossible to ignore or avoid? Featuring works by emerging and established pop and street artists that include Banksy, Mojoko, and Whatshisname, this exhibition will make you wonder if Mickey is playing Russian Roulette or just shooting blanks for fun.
#InYaFace happens until 1 June at Tanglin Shopping Centre #02-41.
Esplanade's imaginative performance festival is back with art and sound installations by local and international artists. From circus arts to interactive smartphone orchestra, experience a different side of life on the flipside.
Flipside 2019 happens until 2 June across various locations.
The 16-bout mega card will see Lightweight World Champion Shinya Aoki defending his title against Singapore's Christian Lee as the main event, a highly anticipated match between two Dutch legends, and the ONE debut of ex-UFC Sage Northcutt amongst other highlights.
ONE: Enter the Dragon happens 17 May, from 5 pm at National Indoor Stadium.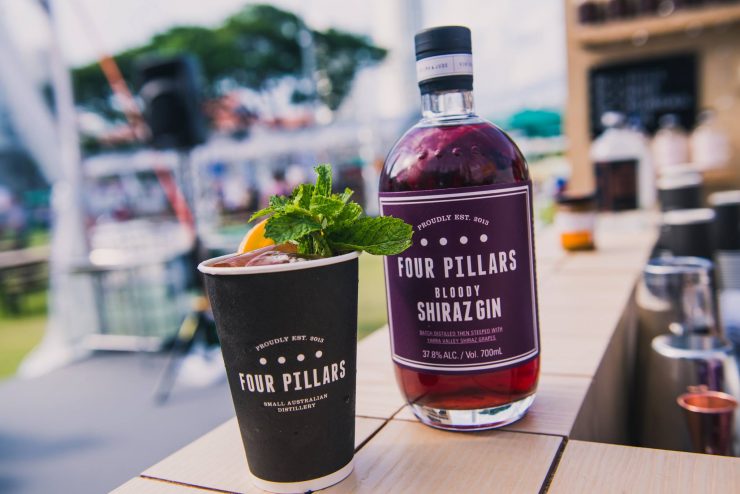 Now that we know who placed on Asia's 50 Best Bars and the official Gin Partner, let the annual cocktail celebration begin. Get the best out of the festival here.
Singapore Cocktail Festival happens until 18 May across various locations.
Change up your cinematic palate from the usual mainstream blockbusters with the best of contemporary European films, from historical dramas and biopics, thrillers to documentaries. Featuring 27 titles, you are definitely spoiled for choice.
European Union Film Festival happens until 19 May at National Gallery.
Whatever LuLu does, she does it big. You want a Monaco, James Bond-themed night? You get a giant-sized dice, playing cards, and many more surprises for the glamorous casino-style black carpet affair, which will see separate sets of international entertainment from jazz to burlesque each night.
LuLu Does Monte Carlo happens 10 – 12 May at LuLu's Lounge.
No better way to experience summer evening than at an outdoor cinema. With 14 films to pick from (or less, now that the award-winning titles have been fully booked), enjoy live music as the sun dips before settling into you deck chair under the stars.
Peroni Sunset Cinema happens until 15 May, from 5pm at Tanjong Beach.
Beef lovers rejoice. No really, drop everything and rejoice. Award-winning Japanese steakhouse Fat Cow has granted your wishes and released a limited spread on the Nagasaki Wagyu in Omakase-style for the very first time. In a variety of techniques from charcoal-grilling to steaming, experience beef like never before.
Haru Matsuri seasonal menu is available until 12 May at Fat Cow.
Jump in on the 12 hour FitnessConcert of mass workouts led by fitness celebrities and professionals, or enter the 10 Arenas to have a go at everything from Aerial, Bouldering, Boxing, Calisthenics, CrossFit, to Spin, Yoga, Pilates—you name it, they have it.
FitnessFest happens 27 April at B2 Expo Halls, Marina Bay Sands.
The consumer tradeshow that needs no introduction is back this weekend. Bringing back specially invited overseas and regional designers, it's otherwise the best way to discover new brands and get your hands on items unique to you.
Public Garden happens 27 – 28 April, 1 – 7 pm at Suntec Singapore Convention & Exhibition Centre.
It might just be an understatement to say that the new nightlife destination is going over the top for its launch. Spend the first night with none other than Tiësto, followed by a second night with Afrojack accompanied by the no longer hush-hush special guest, A$AP Rocky. As the saying goes, go big or go home.
Marquee Singapore Grand Opening happens 12 – 13 April at 2 Bayfront Avenue #B1-67, Singapore 018956.
The ninth edition of this globally-recognised on-water exhibition gives all nautical lifestyle seekers an unrivalled opportunity to discover some of the world's finest superyachts and boating brands in an elite and highly social setting. If that's too much of a mouthful, just think—#ballin'.
Singapore Yacht Show happens until 14 April at ONE ̊15 Marina Sentosa Cove.
Pet owners, be delighted to know there's a one stop shop of pet products and services this weekend. Catch educational talks, performances and best of all, partake in engaging pet-focused competitions. Pet lovers are not left out. Start your journey at the adoption drives by pet welfare organisations.
Pet Expo happens 12 – 14 April, 11 am – 8 pm at Singapore Expo Hall 7.
Ever wondered what 150 gifs on giant LEDs, vertical and floor screens look like? Now you'll finally get your curiosity sated. Along with touch interactive installations, magic mirrors, AR face transformations, and a GIF cinema, you can also catch VJ music performances or just chill out with a beer on the bean bags. View the programme lineup here.
Gif Fest happens until 1 April, 12 – 10 pm at Gillman Barracks.
You can also put your fitness to the test at the signature SPARTAN obstacle courses in the heartlands. Learn exclusive tips from dedicated SPARTAN coaches at the adult race and clock in practice for game day itself. Drop in at SGD10 or get unlimited access at SGD60.
Spartan Obstacle Pop-up happens until 31 March at AMK Hub.
This long-running, large-scale event is back. Lighting up the heart of bayfront, the carnival boasts new rides to an already extensive list. Plus, with exciting programs lined up every month like crazy food challenges and more, we're sure the thrills would be worth wait…
Prudential Marina Bay Carnival happens until 24 March, 4 – 11 pm at Bayfront Event Space.
Ah Pat or ex-Pat, all are welcome to celebrate this big green event. Play street games, enjoy vespa tours, belt out at pop-up KTVs and drink all the Guinness! Of course, the Patricks and Patricias get special perks, but all are able to get vouchers just by signing up. Can't wait? Join the pre-party going on today from 6 pm at Far East Square and China Square.
Guinness St. Patrick's Event happens 15 – 17 March, from 5 pm Friday and 12 – 10 pm weekend at Circular road.
Design is a more integral part of our lives than we realise. With over a hundred activities and interactive installations to choose from, learn how to harness design for your business, community and future. Read our listing of programme highlights.
Singapore Design Week happens until 17 March at National Design Centre.
The region's first and only carbon-neutral music festival in a park is back for its fifth edition. Now at Fort Green to accommodate a larger audience, look out for The Kooks, Alina Baraz and Black Coffee in the line up. Besides Conscious Circle talks and eco-workshops, party on into the festival's Midnight Rave at CÉ LA VI.
Garden Beats 2019 happens 9 March, from 1 pm at Fort Canning.

Dawn Ng's sold out run of 11 – A Performance Piece reaches its end on Valentine's Day, get your last shot at the 'confession booths' as Mr. Has spins joyful '70s tunes. Of course, complete your night with #ArtsClubSpecials Chi11i Crab Sliders and Penici11in.
11 Ends: A Singles Afterparty happens on 14 February from 9.30 pm at Telok Ayer Arts Club.
Good news for those who want to head to France this holiday but didn't quite finish your last minute planning. Explore the country from the 17th century and beyond entirely through the digital realm. Relive the finest in French art, culture and history in an interactive, and needless to say, beautiful exhibition.
Virtually Versailles happens until 6 January at ION Art Gallery.