The global pandemic changed a lot about the way we lived our lives, from the way we work to the shopping habits of those who had to stay home and work for almost a year (perhaps more). That said, the appetite for luxury has only continued raging, thus fuelling the extravagant return of what used to be JeweLuxe (but better): UltraLuxe. UltreLuxe, which ran in Singapore last October, saw the culmination of the well-known jewellery fair and the Singapore Watch Fair. We speak to the founders of UltraLuxe to better understand the region's love for all things luxury, and their predictions for the industry here.
---
Angela Loh, co-founder of UltraLuxe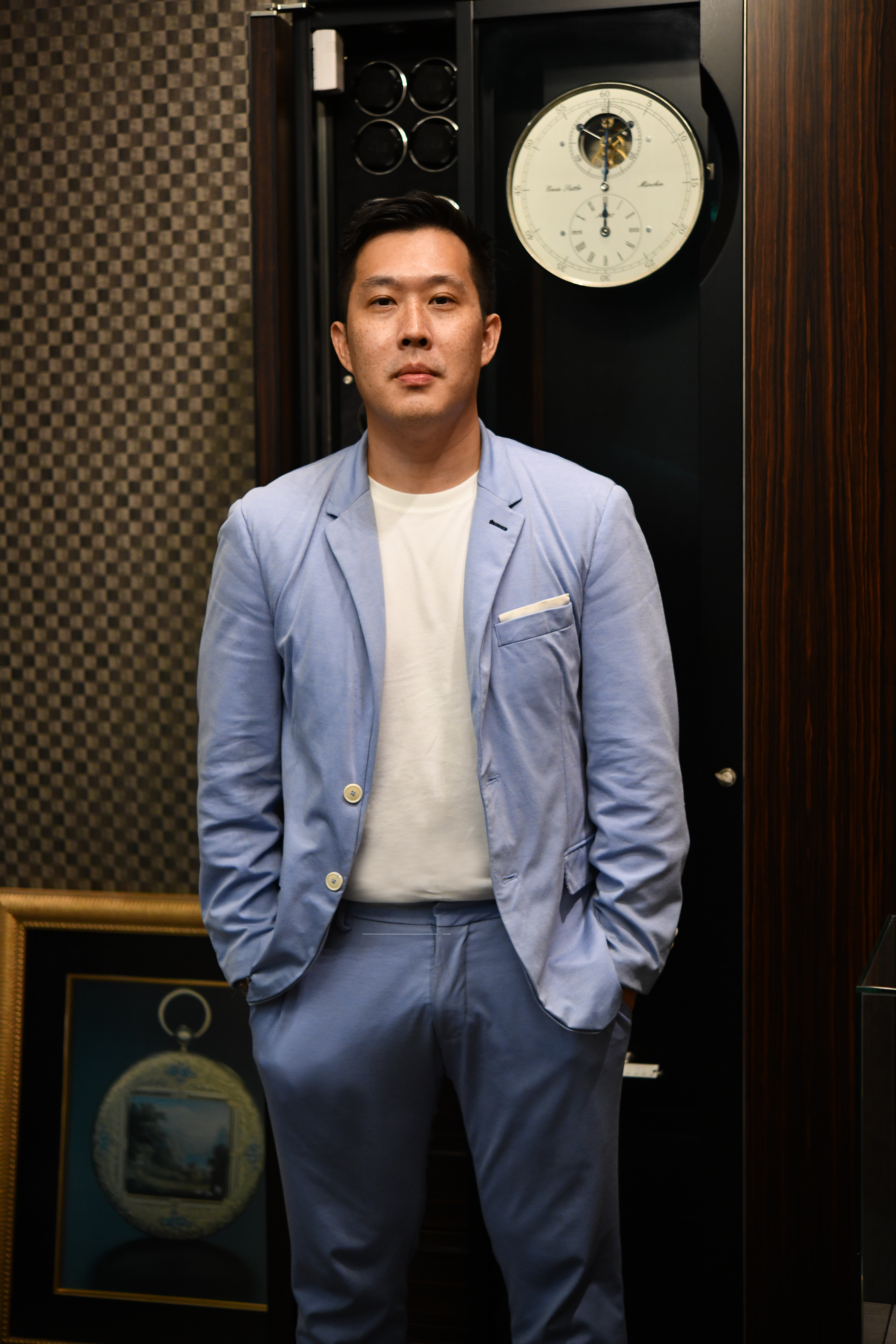 Nelson Lee, co-founder of UltraLuxe
ESQUIRE: Could you tell us more about the inception of UltraLuxe, and how it's an evolution from JeweLuxe? What brought about the decision to combine it into an exhibition that involves all aspects of luxury?
Angela (A) & Nelson (N): The previous iterations of JeweLuxe focused on rare, iconic, and unique jewellery creations by independent brands from across the world, gathered all in one spot to cater to the discerning local and regional shopper.
This year, while still meeting the ever-changing demands of our shoppers and having an immaculate selection of internationally acclaimed brands, we decided to introduce an all-encompassing approach to luxury, and hence UltraLuxe was born. UltraLuxe is Asia's most prestigious jewellery and watch fair and a first-of-its-kind festival that features the luxury of niche, a curation of exclusive and iconic styles in jewellery, watches, fashion and living by independent brands from all around the world.
The decision to have a festival that involved all aspects of luxury came from our observations over the past two years, where we saw a steady demand for unique and purposeful luxury collectibles and investible pieces, and this demand is still going strong even as we emerge from the pandemic. As humans, we are social creatures, and after going through several circuit breakers, people are eager to return to normal, and we noticed a call for quality yet meaningful large-scale shopping events.
These developments, combined with the easing of restrictions and the push from the Singapore Government to restart the economy, made it a perfect opportunity for us to launch this concept.
ESQ: Post-pandemic, this would mark the return of such an event. What were you most excited about?
A: Aside from meeting friends from the industry as well as fostering new friendships and connections, it was exciting to see all our shoppers connect, in-person, with the designers whose creations they have been supporting and admiring. We were eager to have our shoppers gain a deeper insight and appreciation for these investible pieces and the talents behind them, which is something that not all shoppers can do on an everyday basis.
N: For me, it was having the first ever Singapore Watch Fair, which has always been part of JeweLuxe. But now we had it as a standalone event, as the demand for and the appreciation of watches in the collectors' community has grown to significant levels that justified one. We had a great program, called Talking Time®, lined up for our visitors where they could learn more about watch collecting, trends and gain inspiration from horologist experts and other fellow watch collectors. And I believe it was an insightful and fruitful night for all attendees as we saw local and overseas guests converge over multiple sessions over a few days, which meant a high level of enthusiasm that we will strive to sustain and to improve in future iterations.
ESQ: How would you describe the appetite for luxury amongst the Singaporean male demographic?
N: There is a growing demand for luxury among Singaporean men as they see it as a way of self-expression, getting into the art of collecting and to stand-out from the masses. They are also influenced by current trends and what celebrities are seen to be buying or wearing, and over the years we are seeing more male brand ambassadors from Asia fronting campaigns of luxury brands.
ESQ: What are some misconceptions about watches and jewellery that you'd like to dispel through UltraLuxe?
A & N: There are some discussions about how certain designs of watches and jewellery are meant for a particular gender – however, we are now living in the 21st Century and we believe that the lines between female-only or male-only designs have become blurred. Instead we would like to advocate for our shoppers to invest in pieces that inspire and suit their lifestyle and personality. If you like it, and if it's within your means, get it!
For example, in the realm of watches, we are seeing more women purchasing watches that have been designed for men. Same goes for jewellery, we are also seeing more men investing in uniquely designed brooches to pair with their suits. The era of "jewellery is for women and watches are for men" is over.
ESQ: What are some of the predictions you would say you have about the luxury market in Singapore with the return of a newly improved UltraLuxe?
A & N: We expect that there will be stronger growth in the demand for luxury jewellery and watches, which has remained strong and is growing even more so now with the easing of border restrictions and travel opportunities.
Consumers are also looking for luxury brands and investing in pieces that have a story, especially those with diverse backgrounds and bespoke pieces, which may be due to the shift in social attitudes towards the display of wealth. In terms of timepieces, we see that demand is high for classic and vintage timepieces. With the limitations of purchasing in-store, many have also started buying and trading luxury timepieces in the e-commerce marketplace or going to independent watchmakers.
All these factors are met in our careful curation of internationally acclaimed independent brands at UltraLuxe, and emerging from this, we hope to spur greater interest amongst Singaporeans in investing in luxury collectables.
ESQ: In recent trends, what would you say is a worthwhile timepiece investment for the stylish Singaporean man looking to change his accessory game?
N: Buying a watch you like should always be the main guiding principle. However, due to increased awareness, we are seeing a rising trend in men going for vintage and independent watch brands instead. This is because the scarcity of an iconic design language and craftsmanship that these vintage watches offer can no longer be found or is too expensive to replicate or create now.
ESQ: In the lineup of events at UltraLuxe, which one were you most excited about?
A: The fashion shows! We had an incredible line-up of local fashion brands that showcased their designs together with bespoke jewellery from our curated jewellery brands. It was a fantastic collaboration and celebration of talents in both categories that inspired all attendees about the possibilities when it comes to luxury.
N: The debut of Manifest, a Cryptopunk inspired holographic performance, which was a first of its kind that excited the audience and participants. The panel discussions that we had lined up for the Singapore Watch Fair was also very fruitful in my opinion. It was our first time conducting such sharing sessions for the watch community after the pandemic hit, and we hope that it was a perceptive and productive affair for all involved, as they had the opportunity to connect with fellow watch collectors as well as learn more about the industry from distinguished individuals in the luxury watch scene.
ESQ: After having successful runs pre-pandemic, what does success mean to you?
A & N: Success to us is about performing better than the editions from the year before. It's also about constantly innovating the ways in which we can deliver these independent brands that have so much talent to offer and creations to showcase, to our very discerning luxury shopper. And of course, whenever our clients are pleased with their investments from the show, that reflects success to us and that we have accomplished what we have set out to do – to help these brands grow in the region and deepen the consumer's appreciation and understanding of their craft.