Valentine's Day gives couples the jitters. Although it's a celebration based upon love and affection, this annual occasion often comes with preconceived notions of romance and unimaginative prescribed gifts. We all know that deciding what to buy your other half can be pretty tricky, especially if you are looking to get her something unique, thoughtful and that she'll actually love. So to avoid aimlessly browsing the web looking for that perfect gift, Esquire Singapore got you covered with our Valentine's Day gift guide for her, catered for all budgets.
Gifts under SGD50
I love you because vouchers book, SGD12.95.
Lookfantastic Beauty Box Subscription, SGD38.
Lush peachy bath bomb and bubble bar set, SGD30.
Love Stories lace triangle bra, SGD50.
Janice Wong's Valentine's collection of XOXO Chocolates, SDG38.
The month of February is a time where we attempt to scale back on the spending. Wallets are surely thinned out after generous Christmas gifting and mandatory Lunar New Year expenditure. Yet with Valentine's Day just around the corner, you'd better set aside some dough. Luckily enough, showing her you care doesn't come attached with a crazy price tag.
Maybe you know your girl's a beauty junkie, but you haven't got the foggiest between a lipstick, lip liner or lip-gloss. Avoid chagrin (and save some cash) this Valentine's Day by gifting your bae a lookfantastic beauty box subscription, where she will receive seven expertly curated beauty products from hair care to body care and everything in between.
If she's a foodie, the classic chocolate is a perennial favourite. Especially if they are beautiful and created with premium ingredients. So pamper her to a selection from Janice Wong's luxurious Valentine's collection, which can be enjoyed and shared by you both.
Or how about expressing your love with words and present a voucher book that lets her know all the reasons you love about her. But if you are looking for a cheekier touch, pick her a classic lace triangle lingerie set or Lush peachy bath bomb and bubble bar set to have a grand old time in the tub together. Remember to delight her with a back rub too.
Gifts under SGD300
Charlotte Puxley flowers, SGD160.
Fornasetti candle, SGD264.
Slip beauty sleep set, SGD185.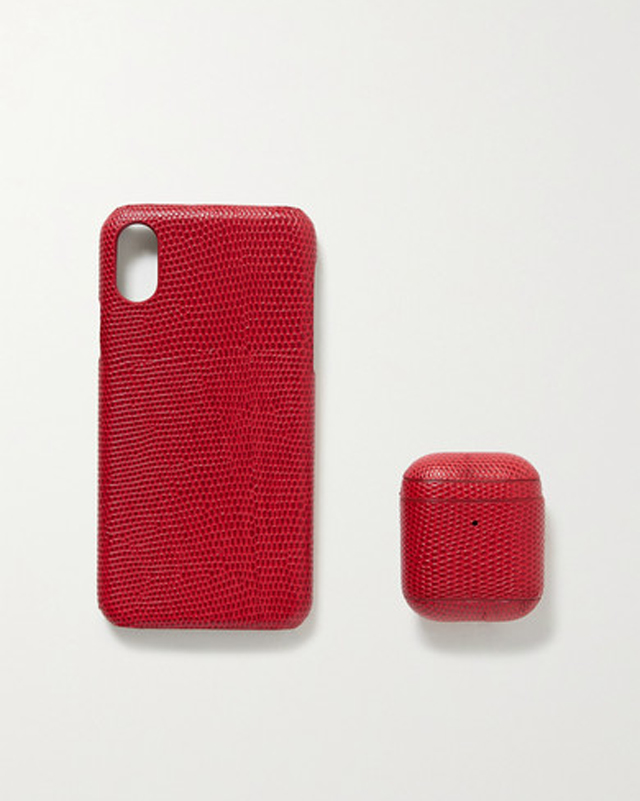 The Case Factory iPhone X and AirPods case set, SGD169.
Adidas Originals + Pharrell Williams + HUMAN MADE trainers, $155.
Tiffany & Love Fragrances, From SGD180 for her
Gucci Guilty Love Edition, From SGD158 for her
Red roses are the most obvious gift this Valentine's Day, but if you looking for a bouquet less cliché, Charlotte Puxley is your destination, offering a variety of blooms that are wild, wonderful and most importantly, romantic. At Charlotte Puxley creativity is at the heart of every arrangement, so your girl is sure to get a bespoke and unique bouquet chosen by you, just to make her feel that little bit more special.
But if you're looking for usable alternatives, either a beautiful silk eye mask and pillowcase (which benefits her hair and skin from beauty sleep), thyme and lavender Fornasetti candle, or adidas x Pharrell Williams heart embroidered gym trainers are some unique, original, and thoughtful ways to make her feel cherished.
Nothing depicts a loving couple better than complementary elements or articles. For the subtle but discerning stylish power duo, consider matching fragrances. This Valentine's, American luxury jeweller Tiffany & Co and leading Italian fashion house Gucci respectively released His & Her series scents.
Gifting authority Tiffany & Co celebrates its legacy of celebrating love and commitment with the citrusy yet wood-infused Tiffany & Love for Him and woody floral Tiffany & Love for Her. Distinctive yet synergetic, appreciate the essence of love provided by timbers.
Likewise, Gucci Guilty's Love Edition celebrates the first anniversary of #ForeverGuilty and contemporary eccentric lovers. Timely for Valentine's.
Gifts under SGD500
The La Mer miracle broth facial, SGD420.
Sleeper black tie feather crepe de chine pajama set, SGD455.
Apple AirPods pro, SGD379.
Alighieri gold-plated pearl hoop earrings, SGD450.
Couples Spa afternoon tea at The Hyatt, SGD450.
So you are looking to indulge your sweetheart, but you want to get her something she'll actually love? How about making memories this Valentine's Day and treat your lady love (and yourself) to a couple's spa afternoon at The Hyatt, Singapore. The session is a truly relaxing and thoughtful gift which includes a 75-minute massage each, free-flow champagne paired with afternoon high tea.
Or something she surely lacks but absolutely loves? Gift a beautiful pair of gold-plated pearl hoop earrings or a pair of affluent black, silk feathered pyjamas, which will guarantee to make her feel luxurious. Otherwise, soothe with the gift of music. A pair of Apple AirPods that can be personalised with a laser-engraved message should do the trick.
Gifts under SGD2500
Van Cleef & Arpels Sweet Alhambra heart bracelet, SGD1760.
Two night stay at Raffles Hotel, SGD2258.
Chloé C croc-effect bag, SGD1430.
Chanel mule, SGD1430.
There's nothing more gentlemanly than treating your girl to something truly spectacular. So if you are looking to show your devotion while also scoring some serious brownie points, surprise her with a beautifully-crafted designer piece.  Chloé C croc-effect bag in a romanticised pink or a pair of classic Chanel mules? Both fashion items will upgrade her wardrobe.
Maybe you're looking for the ultimate romantic staycation? If so, treat her to a luxurious weekend stay at Raffles Hotel. And if all else fails, a timeless Van Cleef & Arpels Sweet Alhambra heart bracelet is a gift she is sure to treasure for a lifetime.