French luxury swimwear label, Vilebrequin, who is known for their well-cut swim shorts with vibrant prints, has stepped it up a notch by teaming up with French designer Jean-Charles de Castelbaja for a capsule collection. He might not be a household name in the menswear universe, but here is a quick introduction—he founded his label in 1964 together with his mother, displaying a knack of blending punk and pop-culture references.
But his body of work is not confined within the spaces of fashion design. Rhe multi-hyphenate has dappled in other mediums such as design to painting, advertising and street art, and counts Andy Warhol, Keith Haring as well as Jean Michel Basquiat as his contemporaries.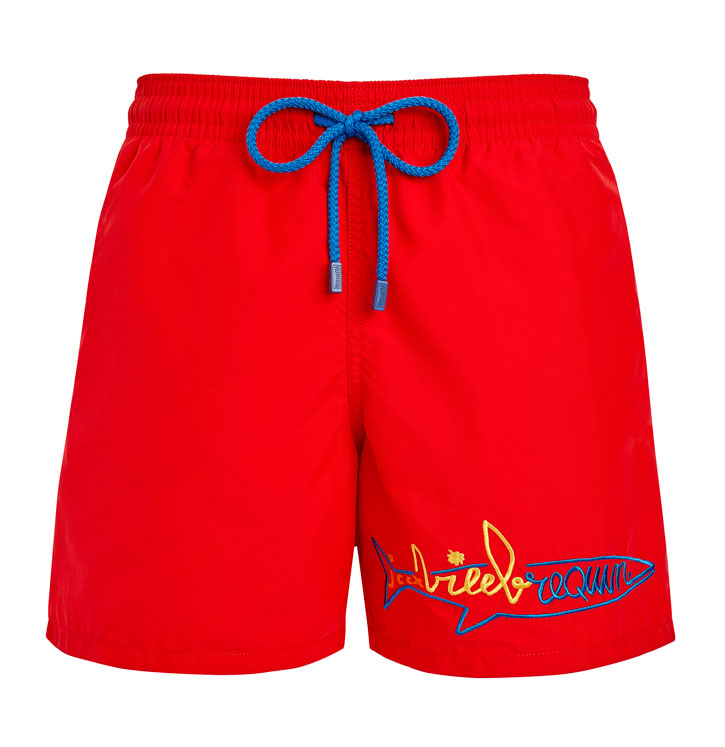 While this collaboration is a first between the two, it is not the first time de Castelbajac has left his mark on a pair of Vilebrequin shorts. He used to cut the label on his Vilebrequin shorts to leave nothing but 'requin'—French for shark. The collection is an ode to de Castelbajac's past with the brand as well as his love of vivid and expressive colours and is interpreted in a range of printed shorts, camp collar shirt, pullovers and accessories.
We're fans of the matching shorts and shirt featuring the colours of the rainbow expressed in brush strokes and cut perfectly so it is neither too baggy or too fitted. It's the perfect middle ground between 'dad on holiday' and OTT.
Thanks to Arya Stark, winter is finally over. Now you have the perfect summer outfit to enjoy it.
The Vilebrequin x Jean-Charles de Castelbaja collection is available online.