It's those weekends when you make up for being a shitty kid to your parents by gifting them things and taking them out to a fancy meal. It's a pointless endeavour though, this impotent display of devotion when you have the rest of the year for filial piety. See, the thing is, the best present is actually your presence and even though consumerism won't make up for the time not spent with your father (or your mother, or, really, anyone in your family) the following suggestions could be the start; we put together a list of things that you could do with your dad, from eating to even cleaning up.
Oh, and if you've been a class act to your parents, good on you. Here's a karmic gold star. The following list might still be of interest to you. And if you're looking for a more detailed list, there's also this.
Get healthier together
Dad bods are fine but it's what inside that count: a healthy heart, a sound mind; these are things that require maintenance. In encouraging a healthy lifestyle, fitness trackers are adding social networking components and making it affordable. That's what Fitbit is trying to do with the Fitbit Versa line. There's the regular Versa but there's also the Fitbit Versa Lite Edition that has the primary fitness and smart features like the Versa.
The Fitbit Versa Lite Edition has automatic activity, a 24/7 heart-rate monitor and sleep tracking. There's also a connected GPS, smartphone notifications, a sensor that estimates changes in blood oxygen levels. If you're so inclined, maybe get one for yourself and you and dad can support each other toward a healthier path.
The Fitbit Versa Lite Edition retails for SGD248 and is available online and at major electronic stores.
Get suited (and filled with steak) together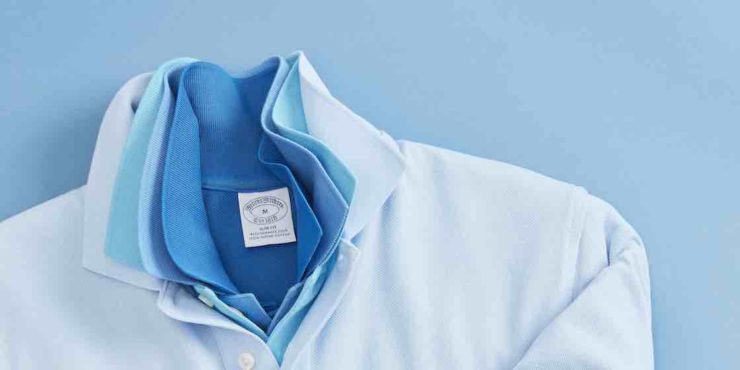 Got cash to spend? Got stomach for meat? Have the body to fill out a suit? Brooks Brothers offers a wardrobe for dad to raid from. Ranging from your casual polos to sophisticated separates, the new BrooksGate Collection (sounds… scandalous?) is crafted from top-shelf Italian fabrics with prices starting from SGD720 for jackets, and SGD280 for pants. If you're looking for something simpler, there are two additions to the brand's existing polo range: Soho Fit, which is trimmer in the torso and a shorter sleeve and back length and the Tailored Fit that's fitted in the chest, with a shorter sleeve and shoulder length.
Brooks Brothers also have a tie-up with Ruth's Chris Steak House, the premier restaurant hailing from New Orleans, with a Father's Day four-course dinner experience.
The special set menu retails at SGD120 per person and is only available for dinner throughout the month of June. Each order comes with a special gift from the restaurant and a Brooks Brothers souvenir set redeemable at Brooks Brothers stores located at Paragon and Raffles City Shopping Centre.
Clean together… you know what, maybe clean up for dad
In this day and age, household chores do not discriminate among genders. In fact, maybe it's time to pay back all those time you've messed up the house when you were young ("Sorry for putting the reds with the whites!") and do some sprucing while your parents sit back and probably criticise you for missing a spot.
Get a Dyson vacuum for this. The brand's latest model is the V11 Absolute. Thanks to a new digital V11 motor, the V11 has 20% more suction power than its predecessor and an LCD screen that allows for easy switching between Eco, Auto and Boost  And the high torque cleaner head attachment has a Dynamic Load Sensor that switches suction power to clean either the carpet or hard floor.
The Dyson V11 Absolute retails for SGD999 and is available online and at major departmental and electrical stores.
Swear together
FUCK THIS SHIT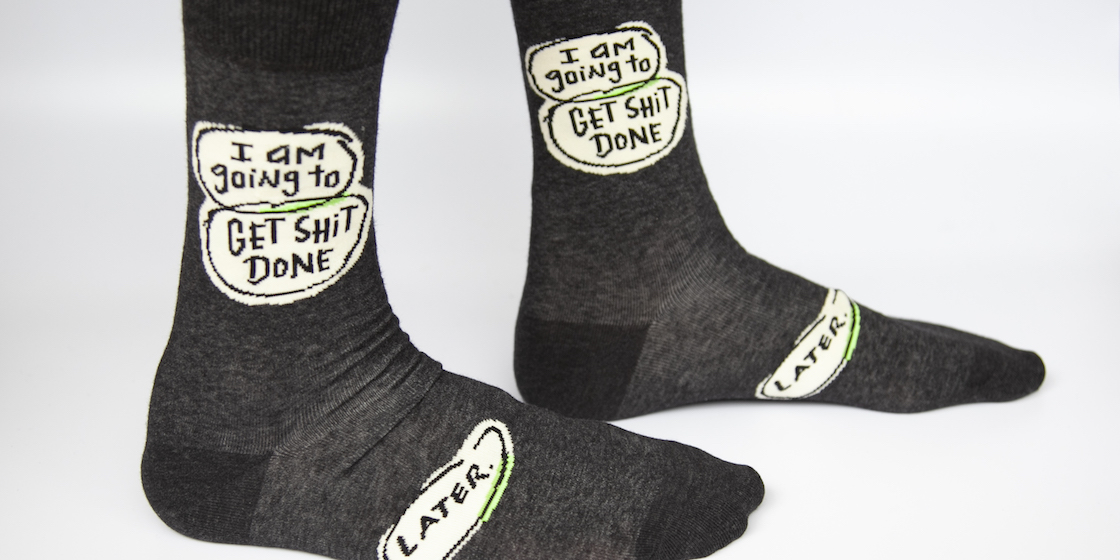 GET SHIT DONE
THIS MEETING IS BULLSHIT
WORST GIFT EVER
Swearing is good for the fucking soul. So says science. Bad language might be seen as a poor display of character but according to studies, profanity in a speaker's message, especially non-propositional swearing (unplanned swearing) paints the person as more honest or more impassioned. A study by Marist College supports that, discovering that swearing can be used to communicate with maximum effectiveness and cursing is also a stress-induced analgesia that releases adrenalin, in short, it's good for pain management. If your parents aren't prudish, we recommend socks.
Socks might sound like a shitty gift, a runner-up next to that 'World's Greatest Dad' mug but we're talking socks with a statement. The American brand, Blue Q, trades in irreverent household items: a lavatory spray called 'Total Eclipse of the Fart' or a pencil case that says 'I am high'. We especially love the socks with messages like 'I love my asshole kids' or 'Up yours' stencilled at the ankles. If you and dad have a pair each, it can be a secret message exchange between the two of your, these well-placed profanities that appear when you're sitting and incognito when you're standing.
Blue Q socks retail at SGD27. These and other of its fine products are now available in Singapore.