When life gives you mandarins, you make… complaints about how many you already have. Lunar New Year is great, but it does come with the age old tradition that leaves you with an excessive amount of tangerines. You're already filled with your 53 pieces of pineapple tarts (you monster) and wondering what else you can do with the fruits apart from eat them. Rather than powering through the pile with frustration, here are some other ways to fully utilise the Chinese citrus. And no, none of these options are adding it to your salad.
Essential oil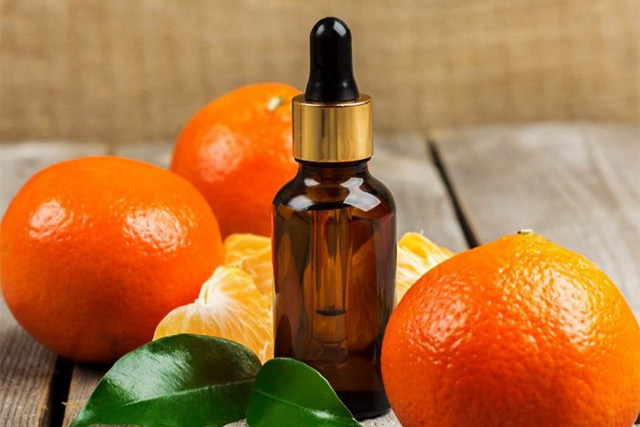 The oils in mandarin peels are antiseptic, aiding with issues like dandruff or digestion. Its anti-inflammatory properties also help with skin repair, but do test a small amount for sensitivity before direct use. Even simply diffusing it into the air is good for you with the citrus' uplifting scents. The biggest benefit though, would be the fact that you require 25 mandarins for either of these two methods of oil extraction.
COLD PRESS: Peel the mandarins, press them in mortar and pestle before setting aside liquid in a jar to allow the separation of oil and juice. A faster way would be to freeze the liquid.
ALCOHOL DISTILL: Peel the mandarins and leave it to dry naturally (usually a week) before storing in a jar with grain alcohol to the brim. Keep it in sunlight and shake the mixture daily. After a couple of days, strain out the liquid and allow the alcohol to evaporate.
Body Scrub
You will need:
2 mandarin oranges
1 cup organic coconut oil
1/2 cup sugar
Another external application would be to use it for cleansing. Simply take the peels, very finely chop them, mix all the ingredients and seal.
Natural Detergent
With a different set of ingredients, cleansing can also be used for domestic purposes. Similarly using the peels, place them in a jar, add vinegar and seal for two weeks. For use, pour one part of the mix with two parts water. Take caution that it might not work well with stone surfaces.
Natural Mothball
The laziest method of dealing with peels would be to dry them and hang them in cloth to ward off insects.
Marmalade
You will need:
6 mandarin oranges
Juice from 1 large lemon
1.25l water
7 cups sugar
Peels aren't the only useful thing about tangerines. Tangerines help with lowering cholesterol and blood pressure due to its antioxidants and of course, vitamin C. To make this great breakfast fundamental, finely shred the tangerine rinds (meaning no white pith), ensuring that you discard all membranes and seeds before chopping and placing all ingredients except for the sugar in a large saucepan. Bring to boil, simmer and cover for 45 minutes. Gradually add each cup of sugar and stir evenly over heat until it jellies. Finally, store in in your favourite jar.
Sorbet
You will need:
Mandarin orange peel
300ml mandarin orange juice
300ml water
100g caster sugar
For a more instant gratification in the heat, start by simmering the orange peels in water and sugar. After cooling, remove the peels and mix in the juice. Pour the mixture into a shallow tray and freeze the liquid. Take it out, break the frozen mixture into small chunks and run it through a food processor before freezing it again. Repeat this once for a smoother consistency. Garnish with mint leaves.
Cocktails (or punch if you're still on Dry January)
MANDARIN MARTINI
You will need:
Ice
1/3 cup strained mandarin orange juice
2 ounces vodka
1 ounce orange liqueur
Add ice to a cocktail shaker and follow it with the juice, vodka, and liqueur. Shake well until chilled and serve in a large martini glass. Float edible flowers or curl the peels for garnish.
PUNCH
You will need:
Ice
3 mandarin oranges, peeled and juiced
250ml water
1 star anise
3 slices of ginger
1/2 cinnamon stick
2 teaspoons of honey
Bring the water in a pot on medium heat, then add spices and bring to boil. Remove from heat and set aside to cool before adding ice and juice. Lastly, stir in the honey and serve.