An urban fast-paced society is busy and constantly engaged. Hence, it's almost a requirement to don appropriate gear for everyday tasks. By that, we mean dressed for success. Count on homegrown activewear label Kydra to boost athletic performance with outfits that tame the tropical heat.
Kydra's latest sports garments go beyond being a convenient throw-on workout kit. Themed 'Explore Your Adventure', this collection uses its signature Kyro Lite fabric—a lightweight, sweat-wicking and quick-cool technical material that provides relief from the scorching climate. That drenched-turned-icky feeling won't last long too.
Credit goes to Kyro Lite, an improved version of the Kyro fabric that's engineered for comfort in the heat with the quick-cool technology that allows it to dry quickly even during the sweatiest of workouts. Kyro Lite excels in the breathability element too, and boasts a four-way stretch that makes it light and durable. In this collection, Kyro Lite is used for the first time in the shorts liners, making it pleasant and yet snug to wear.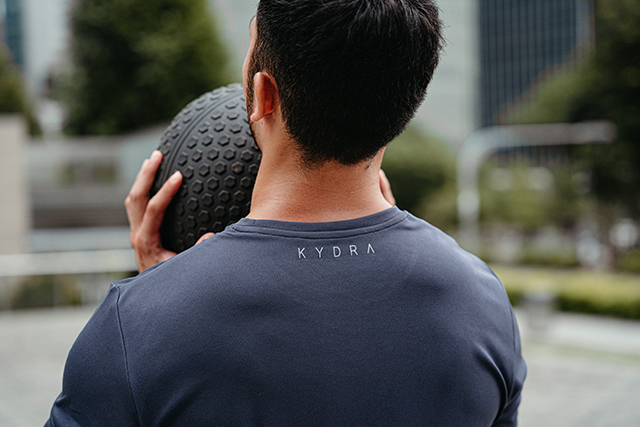 In terms of physical design, the collection focuses more on functional elements such as curved hems, mobility slits and pockets to offer the wearer ease and freedom while on the move. The no-nonsense straight-forward construction of the tee-shorts combo works in favour of the wearer, allowing full concentration when running, hiking or performing a high-intensity interval exercise while soaking up natural vitamin D instead of sweat.
The activewear also scores well with indoor cardio and weights-based workout too. Even those who practise yoga will appreciate its minimalist aesthetic and clean silhouettes in timeless muted colours that'll fit into any urbanite wardrobe. These practical staples include muscle tee, classic logo tee, running bottoms and workout shorts with the Kyro Lite-backed supportive liners.
Being lightweight also makes this collection an ideal choice as you can stash it in your work bag and not worry about the weight and bulkiness; always ready for an impromptu workout. Now that's what it means to be an urban athlete.
Kydra's Explore Your Adventure collection is available at kydra.co and select retail stores including Design Orchard and Core Collective Anson.